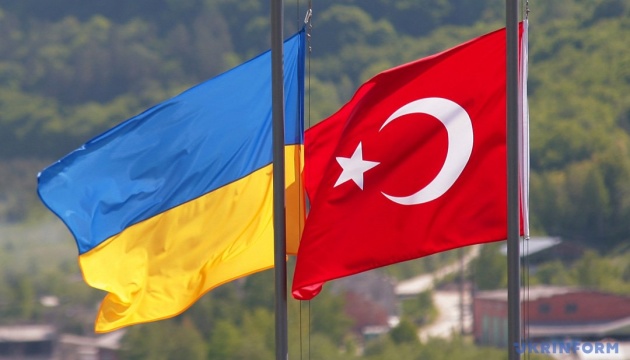 Zelensky sees new level of Ukraine-Turkey relations
President of Ukraine Volodymyr Zelensky stresses that Ukraine-Turkey relations have significant potential for development and have already reached a new level.
In an interview with Turkish TV channel "TRT", the President said that he had met with Turkish President Recep Tayyip Erdoğan for the first time immediately after winning the presidential elections when he had not yet started fulfilling the duties of President of Ukraine. He then had formal meetings in Turkey and Ukraine, the press service of the Head of State reports.
"We had a very useful meeting with President Erdoğan and we realized that there were good relations between the two countries. But we need to develop them even more. I think we have taken our relations to another level now," Volodymyr Zelensky said.
According to him, the completion of signing the free trade agreement is very important for both countries. There is only one step left.
The presidents also discussed investment security, the agriculture, defense and energy projects.
"We also talked about tourism. Turkey has an important experience in these matters, and we will adopt it," Zelensky noted.
Turkey's great respect for the territorial integrity and sovereignty of Ukraine is also important, he said.
"We had a long conversation with President Erdoğan about the occupation in Donetsk and Luhansk, as well as about the annexation of Crimea. During the meeting, we talked about the investments in Kherson region bordering Crimea for the Crimean Tatars who moved to Ukraine-controlled regions after the annexation of Crimea. We will build houses and hotels there [in Kherson region] and implement various infrastructure projects for the Crimean Tatars. We built the entry-exit checkpoint... I want the Crimean Tatars and Crimeans to see our attitude to them. We will invest to show that we appreciate them," the President of Ukraine explained.
ol