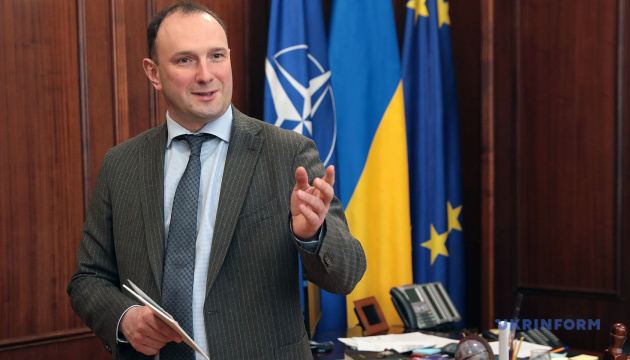 Ukraine accurately implements plan to strengthen coastal defense in Black Sea and Sea of Azov
Ukraine has a mid-term plan for restoration and enhancement of coastal defense in the Black Sea and the Sea of Azov, which is being accurately implemented together with partners from the United States, the United Kingdom and NATO.
"We make efforts to rebuild and strengthen our Navy. One of the elements of this work is restoration and enhancement of our coastal defense. We cooperate here with the U.S., British and international NATO partners. We have a vision and a mid-term plan, and we accurately implement it," Deputy Foreign Minister of Ukraine Yehor Bozhok said in an interview with Ukrinform.
The diplomat noted that the forces were not equal, considering the forces and equipment that the Russian side had deployed to the territory of the occupied Crimea and concentrated around the Kerch Strait, in the Sea of ​​Azov.
"But we have changed significantly since 2014. I also want to remind you that, despite all the efforts, Russia failed to break us in 2014. And I assure you that in 2020 it would be far more difficult," the Deputy Minister said.
Bozhok also denied that Russia had actually "appropriated" the Sea of Azov through the control over the Kerch Strait.
"This is an element of Russia's narrative and Russia's attempts to create a parallel world, in which it has been living for many years. We assume that the Sea of Azov and the Black Sea are open seas and the Kerch Strait has a connecting function. And we have always proceeded from this fact. Meanwhile, the Russian side is trying to convince everyone by its policies and actions that the Sea of Azov is an inland sea. Ukraine and the whole civilized world strongly disagree with this," the diplomat emphasized.
ol