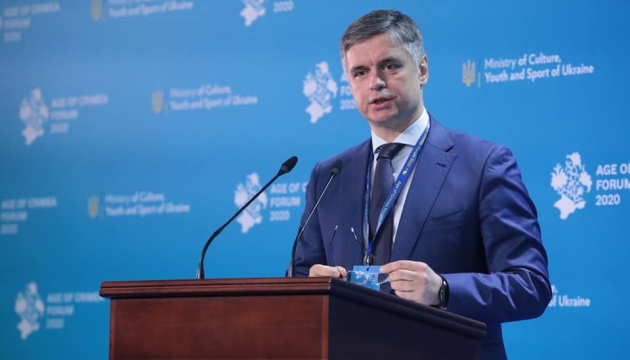 Prystaiko says Ukraine continues to take part in NATO mission in Afghanistan
Ukrainian Foreign Minister Vadym Prystaiko says Ukraine will continue to participate in NATO's Resolute Support Mission in Afghanistan.
"Ukraine remains a trusted US and NATO partner and we support the peace and stability settlement in Afghanistan by taking part in NATO's Resolution Support Mission for as long as the Afghan people need help," Prystaiko wrote on Twitter.
He noted that Ukraine welcomed the signing of an agreement between the U.S. and the Taliban on the beginning of a peace process in Afghanistan.
"Ukraine welcomes the agreements reached in Afghanistan. After many years of war the path to a peaceful resolution is now open," the minister stressed.
On Saturday, February 29, the United States and the Taliban signed an "agreement for bringing peace" to Afghanistan after more than 18 years of conflict. The U.S. and NATO allies agreed to withdraw all troops within 14 months if the militants uphold the deal.
ish