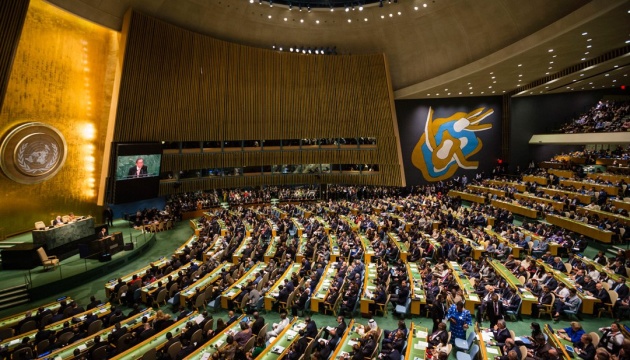 Nordic-Baltic countries call for increased financial support for Ukraine
The international community should intensify financial assistance to Ukraine to support the population in the east of the country, according to a joint statement made by Estonia, Denmark, Finland, Iceland, Latvia, Lithuania, Norway, and Sweden.
Political Director of the Ministry of Foreign Affairs of Estonia Lembit Uibo read out the statement at a UN General Assembly meeting on the situation in the temporarily occupied territories of Ukraine in New York on Thursday, February 20.
"In order to improve the situation, we call for safe, rapid and unhindered of humanitarian assistance to the region. The international community needs to keep Ukraine high on the agenda and intensify our financial support for the humanitarian response in eastern Ukraine," Uibo said.
He called on the international community to maintain sanctions pressure on Russia.
"We call on Russia to abide by the international law. Maintaining pressure on Russia by the international community is essential until Ukraine's sovereignty is fully restored and secured under international law. The Nordic-Baltic countries remain steadfast in their support for Ukraine and its people," the diplomat said.
Uibo also expressed concern about the human rights situation in Russia-occupied Crimea.
"We call on the Russian Federation to stop these violations, mostly targeting Crimean Tatars and Ukrainian activists, and immediately release all political prisoners that have been illegally detained in Crimea. We also reiterate that the regional and international human rights monitoring mechanisms as well as the human rights organizations must have unimpeded access to Crimea," he said.
op