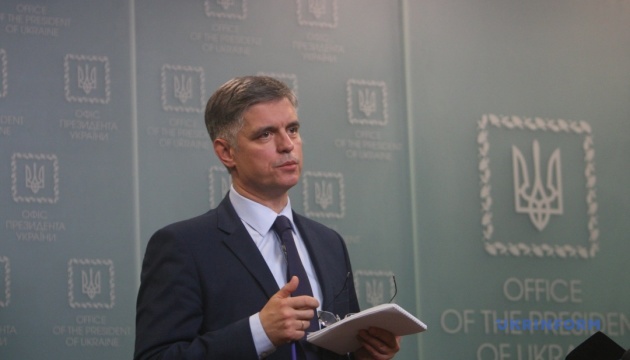 Foreign minister Prystaiko: Rotation of Ukrainian prosecutors not to affect MH17 probe
The dismissal of Ukrainian prosecutors involved in the MH17 probe will not affect further investigation.
"As for investigators, it is a well-known problem common to the change, rotation of investigators. I assure you that the Prosecutor General and the investigators involved in the case... the management is aware, the issue is being considered, but this happens simply in the context of usual rotation. Not all investigators will leave, there are accumulated materials," Foreign Minister of Ukraine Vadym Prystaiko said during a briefing, an Ukrinform correspondent reports.
According to him, the prosecutors were dismissed within the framework of rotation under the reform of the Prosecutor General's Office. He also stressed that the Ukrainian side would provide assistance to the Dutch side which conducted the investigation into the MH17 crash with the consent of Ukraine.
Earlier, the Dutch media outlet NRC.NL reported about the dismissal of the Ukrainian prosecutors involved in the MH17 probe, including two prosecutors who had represented Ukraine in the Joint Investigation Team (JIT).
As noted, such developments could play into the hands of suspects, who might use the dismissal of Ukrainian prosecutors during the trial, and could affect the further investigation into the identification of other possible suspects.
As reported, the trial of suspects in downing MH17 flight will start on March 9, 2020.
Malaysia Airlines flight MH17, en route from Amsterdam to Kuala Lumpur, was shot down over conflict-hit Donbas in July 2014. There were 283 passengers and 15 crew members on board. All of them died. The JIT reported that the plane had been shot down from a Buk missile system that belongs to the 53rd Anti-Aircraft Missile Brigade of the Russian Armed Forces stationed in Kursk.
ol