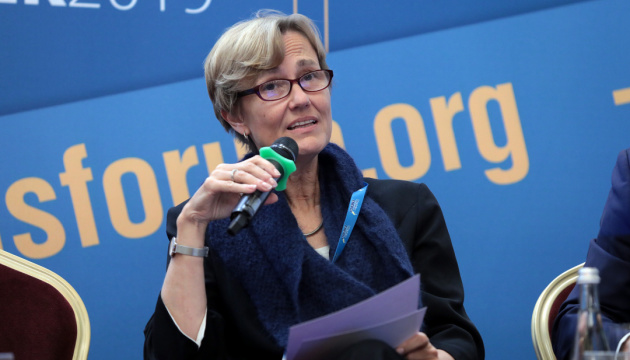 Germany not to have business as usual with Russia because of aggression in Ukraine
Germany cannot ignore Russia, but builds bilateral relations in view of Russia's annexation of Crimea and aggression in Donbas.
"Russia is a large geographical neighbor and we cannot just ignore it. We very much agree with President Macron in this issue. But we have certain rules, for example, we won't have business as usual with Russia because of the annexation of Crimea and the aggression in Donbas. We try to continue to have contacts at all levels, but no state visits will be made," German Ambassador to Ukraine Anka Feldhusen said in an interview with Hromadske when asked about Germany's vision of the future of EU and relations with Russia.
Germany holds a lot of social and public discussions in Russia, the diplomat noted.
"We want the new generation in Russia to know what Europe is, what the benefits are, how Russia's economy can be modernized. It seems to me that this is a very big question for Russia: how the country can continue to live in the current conditions. We want to have contacts with people who will solve these issues in the future," Feldhusen said.
ol