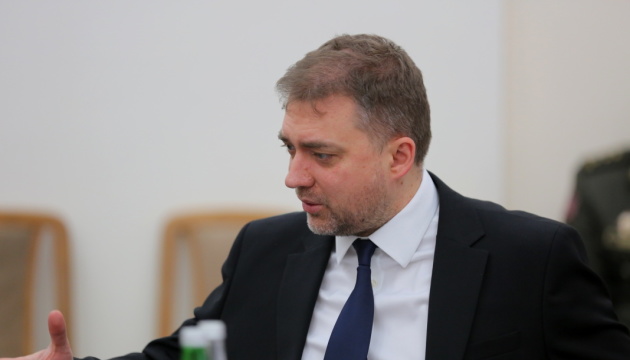 Kyiv expects Budapest to unblock activity of NATO-Ukraine Commission
The allies of Ukraine in NATO are interested in the resumption of the NATO-Ukraine Commission activity at the level of defense ministers, and the Ukrainian side hopes that this will happen soon.
"All countries, in bilateral or multilateral formats, expressed their expectations that we would resume the NATO-Ukraine Commission activity at ministerial level. Currently, it does not work because of Hungary's stance. We have already implemented the recommendations of the Venice Commission, so we believe that the path is open, and we expect Hungary to take all the necessary steps to unblock our status," Defense Minister of Ukraine Andriy Zahorodniuk told journalists on Thursday following his visit to NATO Headquarters, an Ukrinform correspondent reported.
He stressed that all the countries working with Ukraine provided assistance not only in carrying out reforms or training the troops but also adopted the real combat experience gained during the five tragic years of Ukraine's dramatic fight against Russian aggression.
On September 28, 2017, the Law of Ukraine "On Education" entered into force, which determines that the language of instruction in educational establishments is the state language. The educational program may provide for teaching one or several disciplines in two or more languages.
Some countries, in particular Hungary, criticized the law because it allegedly restricts the rights of national minorities.
On January 16, 2020, the Verkhovna Rada adopted the Law of "On Complete General Secondary Education" which regulates, in particular, the provision of secondary education in the languages of national minorities.
Afterward, the Foreign Ministry of Ukraine expressed hope that Hungary would unblock Ukraine-NATO high-level dialogue.
ol