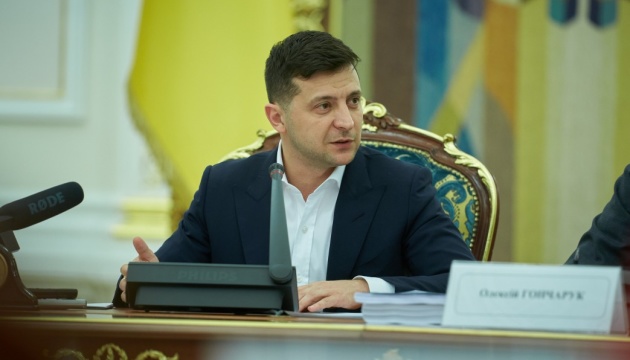 Zelensky hopes to hold elections in Donbas this autumn
Ukrainian President Volodymyr Zelensky has said he has a feeling that elections in Donbas can be held this autumn at the same time as local elections throughout the country, but does not rule out the "freezing" of the conflict.
He said this in an interview with the Interfax-Ukraine news agency.
"Local elections that take place all over the country at the same time unite the country. This is an important symbol for me," Zelensky said.
He stressed that "elections in Donbas are possible only after the end of hostilities there, the withdrawal of foreign armed formations."
"How likely is it? If we reach an agreement, it will still take at least three months to ensure security there for everyone - both for journalists, for the CEC, for all observers. I believe for some reason that it is possible, there is such a feeling for some reason," Zelensky said.
According to him, much will be clear after the Normandy Four summit, which is scheduled for April. "If we again beat about the bush, the chances of local elections will be reduced by many times," he said.
Speaking about the detainee exchange, Zelensky said that "there are long lists, they have to be split." "There are more than 200 of our guys on the other side, and here we have about 175-180. This means that it is impossible to return them all at one time due to the preparation of documents. Therefore, this process will be split into several swaps," he said.
According to the president, "freezing" the conflict "will be no different from what is happening now." "Disengagement all over the line is a long process that will take many years. It is so long that any of the leaders of the Normandy Four countries will unlikely remain in office," he said.
The main thing to think about, Zelensky said, is "about people who live there in the war and about those who left but want to return."
"Many people in the occupied territory don't want to be left there, and therefore, it's a duty to try to reach an agreement," Zelensky said.
op