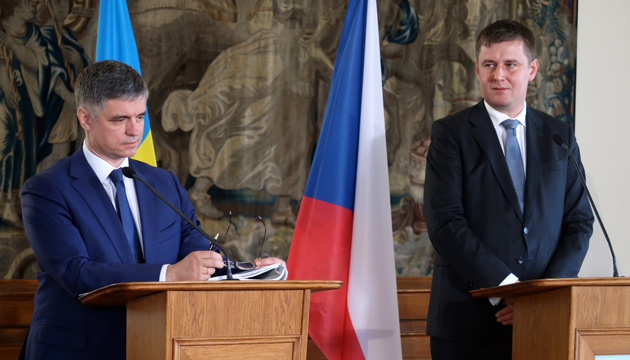 Prystaiko not ruling out Normandy Four summit in mid-Feb
The foreign ministers of the Normandy Four countries - Ukraine, Germany, France and Russia – may meet on the sidelines of the Munich Security Conference, to be held on February 14-16.
Ukrainian Foreign Minister Vadym Prystaiko said this at a press conference after talks with Czech Foreign Minister Tomas Petricek when answering questions from an Ukrinform correspondent.
"We are really discussing this kind of idea," Prystaiko said.
He noted that despite the need for a meeting, the ministers would not like the ministerial meeting to replace a summit that is really hoped for.
Prystaiko recalled that the leaders of the Normandy Four countries at the Paris summit last December agreed to hold the next meeting in April.
"We'll see if this happens," he added.
op