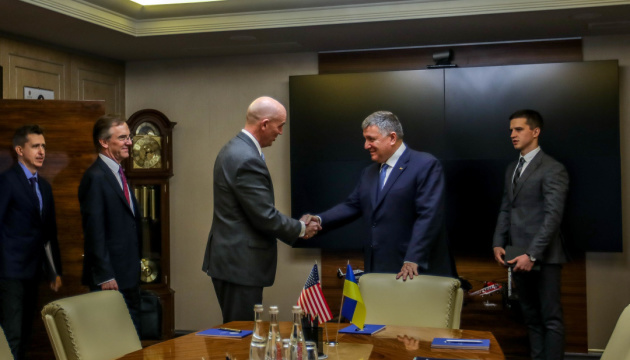 Ukraine's interior minister meets with U.S. deputy assistant secretary
Ukrainian Interior Minister Arsen Avakov has met with U.S. Deputy Assistant Secretary of State Jorgan Andrews to discuss various aspects of the work of the National Police of Ukraine and the issues of its development, the press service of the Ukrainian Interior Ministry has reported.
"The development of the Patrol Police Academy project, the further implementation of the Community Police Officer initiative and the joint fight against cybercrime were discussed at a meeting between Interior Minister Arsen Avakov and U.S. Deputy Assistant Secretary of State Jorgan Andrews, who oversees INL programs in Europe and Asia," the report reads.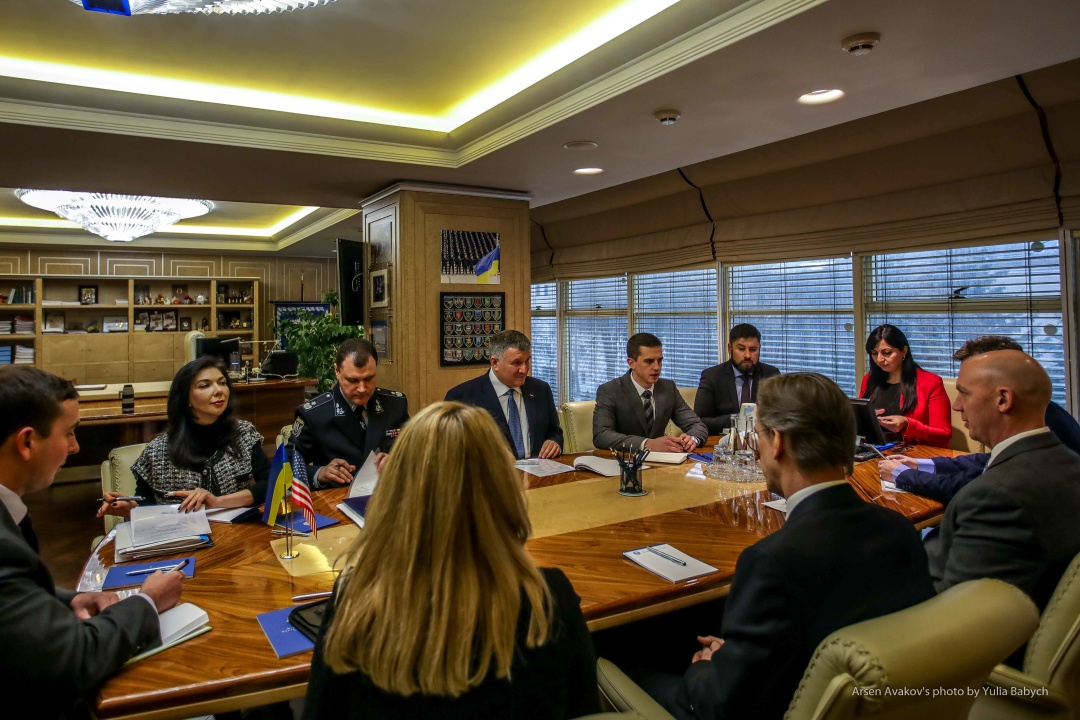 Avakov thanked the United States for its overall support and assistance to the reforms being implemented by the Ukrainian Interior Ministry, in particular, for supporting police reform and assistance in the training of the KORD rapid response force.
"Thanks to the support of the U.S., we have launched the Community Police Officer project in 11 regions of Ukraine. This year we plan to continue the initiative and launch this project in a number of towns," Avakov said.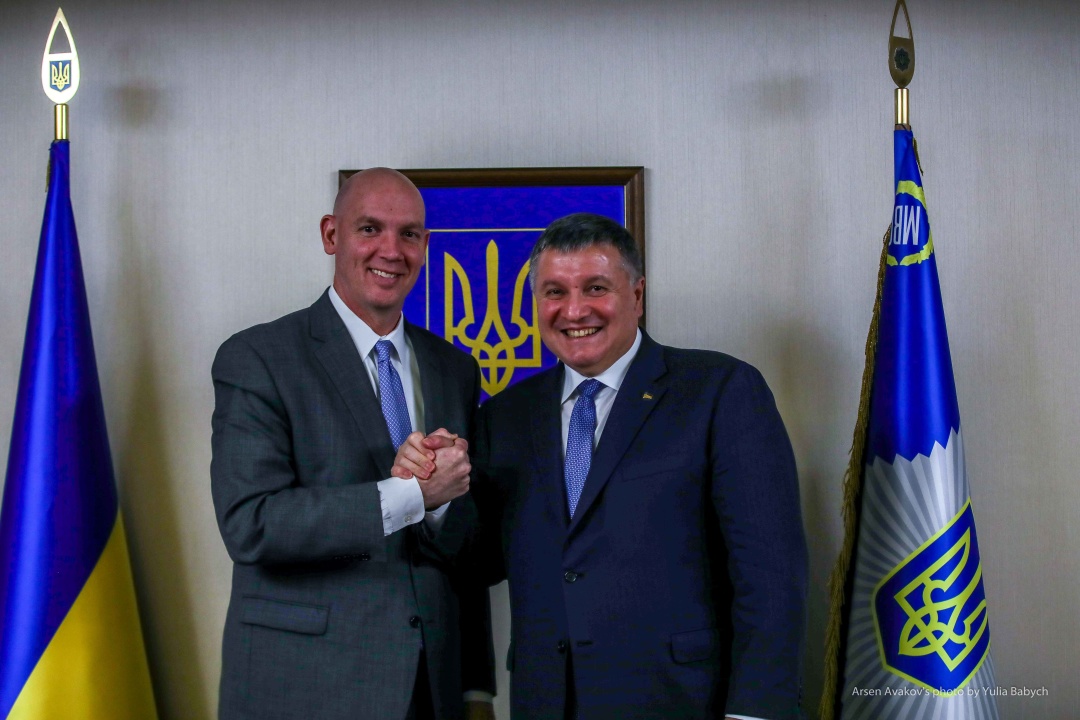 He stressed that the Ukrainian Interior Ministry plans to build three new Patrol Police Academies - in Chernivtsi, Kryvyi Rih and Rivne – so that 5,000 patrol police officers could graduate from these educational institutions every year.
The parties also discussed cooperation in combating drug trafficking and cybercrime.
Andrews, in turn, expressed gratitude for joint work and partnership and expressed hope that all the planned projects could be implemented in 2020.
op