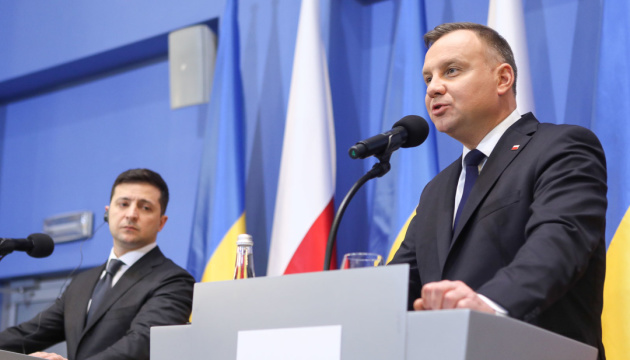 Duda proposes Ukraine, Poland jointly mark 100th anniversary of Battle of Warsaw
Polish President Andrzej Duda has invited his Ukrainian counterpart Volodymyr Zelensky to jointly mark this August the 100th anniversary of the Battle of Warsaw, when the troops of Jozef Pilsudski and Symon Petliura defeated the Bolsheviks.
He said this at a joint briefing in Auschwitz, where events are being held to mark the 75th anniversary of the liberation of the Auschwitz-Birkenau concentration camp, according to an Ukrinform correspondent.
"I proposed to Mr. President that we jointly commemorate Polish and Ukrainian soldiers who fought the Bolshevik invasion together in the 1920s," Duda said.
He also said he was satisfied with the fact that many historical problems that hindered normal relations with Ukraine have now been resolved. In particular, search and exhumation work in Ukraine has resumed, and the remains of Polish soldiers in Lviv and other places will be buried shortly, Duda said.
op