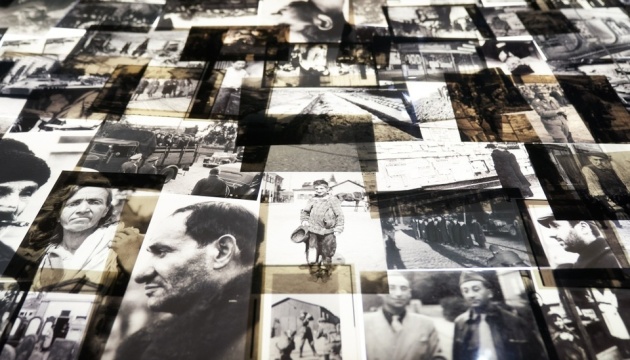 Zelensky, his wife visit Yad Vashem memorial in Jerusalem
Ukrainian President Volodymyr Zelensky and his wife, Olena Zelenska, have visited the Yad Vashem memorial complex in Jerusalem, the press service of the head of state has reported.
The report notes that the presidential couple attended a photo exhibition "Flashes of Memory" on the territory of the complex.
The exhibition, in particular, features photographs dedicated to Nazi propaganda, photographic evidence made by Jews during the Holocaust. A separate exposition is dedicated to the history of the liberation of prisoners of the Auschwitz concentration camp.
"This is a very important exhibition to preserve the memory of the terrible Holocaust tragedy," Zelensky said.
The Zelenskys also laid flowers on the sites of the Valley of the Communities monument dedicated to the memory of the Jewish communities of Ukraine and Poland, partially or completely destroyed during the Holocaust.
Zelensky is on a working visit to Israel on January 23-24. Memorial events are taking place there as part of the World Holocaust Forum dedicated to the 75th anniversary of the liberation of the Auschwitz concentration camp.
Zelensky said early on January 23 that the Ukrainian delegation had given its invitations to the World Holocaust Forum to the people who survived the tragedy.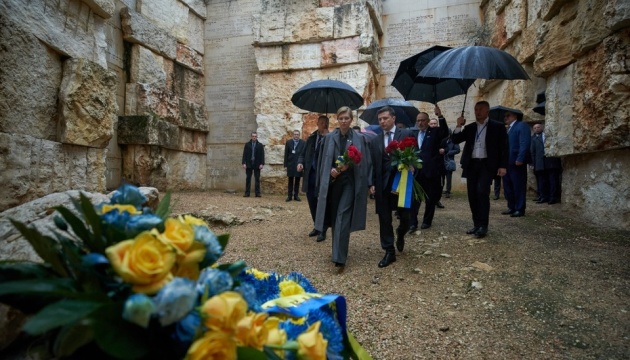 op