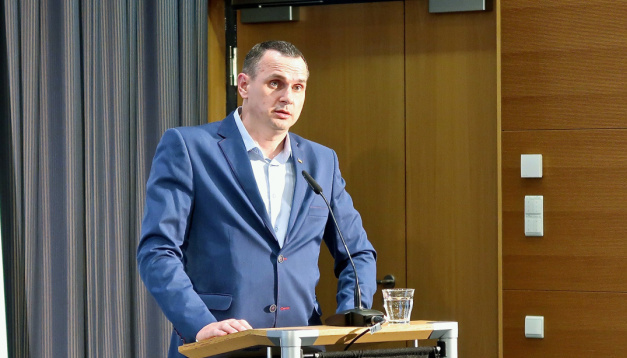 Ukraine will not change its European course - Sentsov
The international community must be convinced that Ukraine will overcome the post-Soviet heritage and will never turn back from the European path chosen six years ago.
A Ukrainian film director, writer and screenwriter, former Kremlin prisoner, Oleg Sentsov, said this at the Ukrainian Breakfast in Davos on Thursday, January 23, according to an Ukrinform correspondent.
"Ukraine is a post-Soviet state. Prime Minister [Oleksiy Honcharuk] has spoken about it. It is corruption at all levels, it is an old government, and these are a poor people. But our choice, our attempt to join the European Union and live by European principles, to live at the European level, has already been made six years ago, and we will never turn back from this path. You have to be sure about that," Sentsov said.
In this context, he noted that Ukraine is holding an independent democratic election, and the latest change in power has demonstrated this to the world.
"For six years we have been fighting our enemy - Putin, Russian aggression, we all know that. But in six years we have never surrendered. He will never conquer us. If we were able to do this thing, we will be able to do another thing - we will carry out our reforms, we will become the country we want to be," Sentsov said.
op