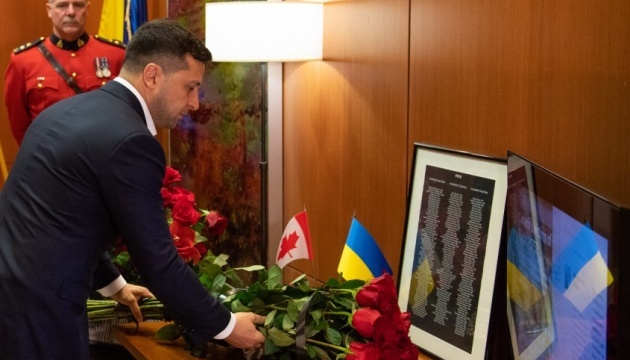 Zelensky honors memory of Canadians killed in UIA plane crash in Iran
President Volodymyr Zelensky visited the Canadian Embassy in Ukraine and honored the memory of the Canadian citizens who died as a result of the downing of Ukraine International Airlines (UIA) Flight PS752 in Iran, the president's press service has reported.
The president made a note in the memorial book placed in the embassy near the plaque with the names of the victims of the crash.
"Once upon a time humanity invented airplanes. Once upon a time humanity invented weapons. But will humanity ever be able to find an effective way to protect itself from its inventions? And can humanity ever invent words that can describe our common unbearable pain because of the tragedy of the downed Boeing 737?" the head of state wrote.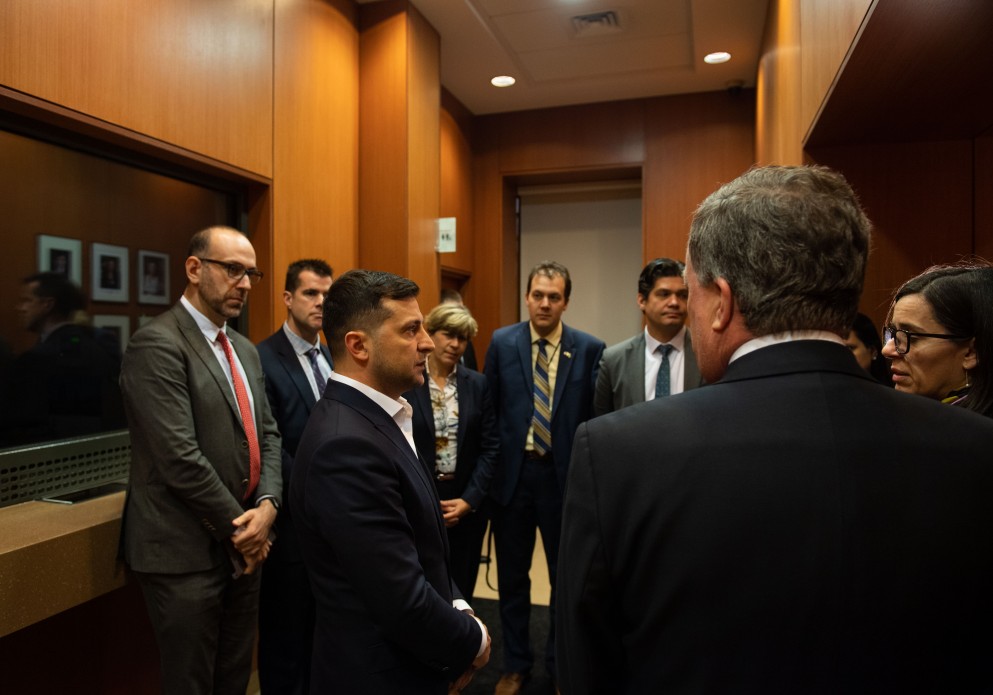 According to the president, historically, Ukraine and Canada have a lot in common, and now the two friendly countries are unfortunately united by a common grief.
"My sincere condolences to the families and loved ones of the deceased citizens of Canada and Ukraine. My sincere condolences to the families and loved ones of the deceased citizens of other countries - Iran, Sweden, the United Kingdom and Afghanistan. Eternal memory to the deceased," Zelensky wrote in the memorial book.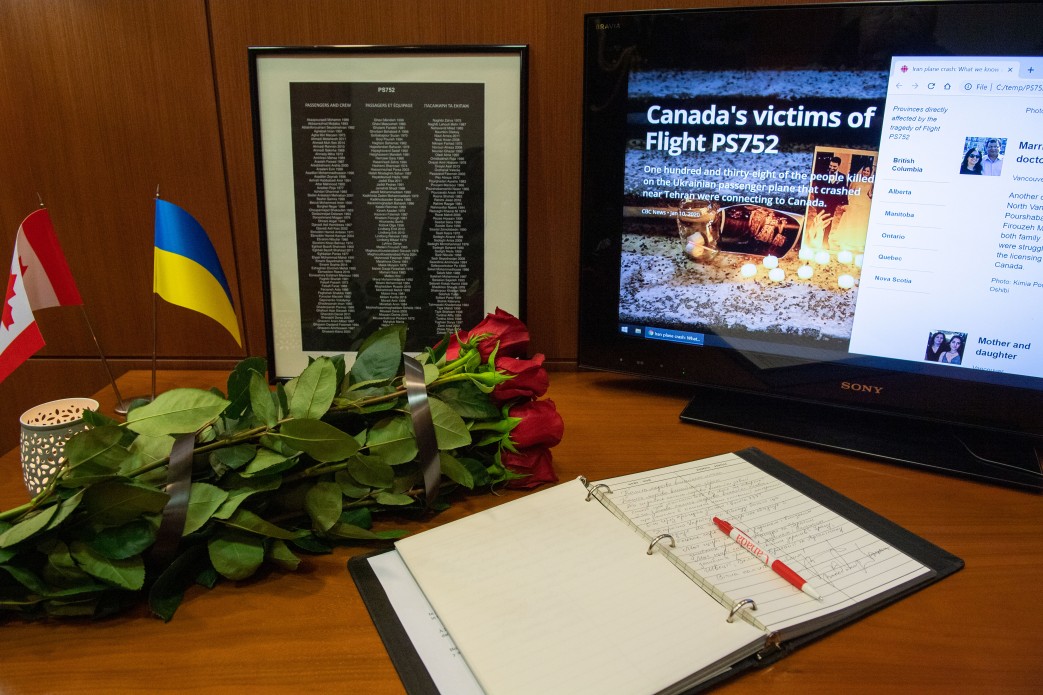 During a conversation with Ambassador of Canada to Ukraine Larisa Galadza, the president expressed his condolences to the Canadian people over the tragedy.
The ambassador thanked Ukraine for its cooperation in the investigation of the crash. The parties agreed that the truth must be established in this matter.
As reported, a Ukraine International Airlines plane (flight PS752), en route from Tehran to Kyiv, crashed shortly after take-off from Tehran Imam Khomeini International Airport at about 06:00 Tehran time (04:30 Kyiv time) on Wednesday, January 8.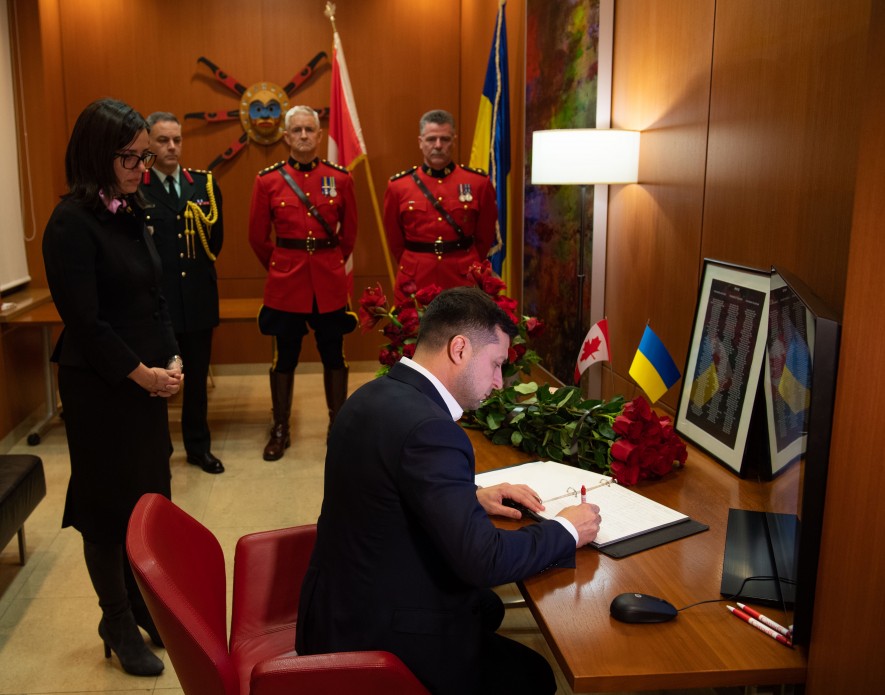 There were 176 people on board the aircraft. All of them died. The crash killed 11 Ukrainians (two passengers and all nine crew), 82 Iranians, 63 Canadians, ten Swedes, four Afghans, three Germans, and three Britons.
On January 11, Iran admitted that its military had accidentally shot down a Ukrainian passenger jet.
Iran's Islamic Revolutionary Guard Corps (IRGC) accepted full responsibility for the downing of a Ukrainian airliner.
ish