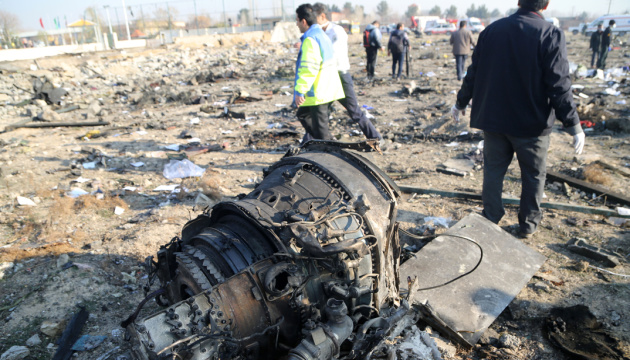 Aviation officials from Ukraine, Canada and Iran discuss UIA plane crash
Aviation officials from Ukraine, Canada and Iran met in Tehran on Tuesday to discuss an investigation into the UIA plane crash.
"Aviation officials from Ukraine, Canada and Iran held a meeting in Tehran on Tuesday over the investigation of the crash of a Ukrainian airliner in Iran last week, Iranian state TV reported," The New York Times reports in an article.
No additional details were given on what was discussed about the crash.
Earlier it was reported that the foreign ministers of five countries which citizens died in the UIA plane crash will meet in London on Thursday, January 16.
As reported, a Ukraine International Airlines plane (flight PS752), en route from Tehran to Kyiv, crashed shortly after take-off from Tehran Imam Khomeini International Airport at about 06:00 Tehran time (04:30 Kyiv time) on Wednesday, January 8.
There were 176 people on board the aircraft. All of them died. The crash killed 11 Ukrainians (two passengers and all nine crew), 82 Iranians, 63 Canadians, ten Swedes, four Afghans, three Germans, and three Britons.
On January 11, Iran admitted that its military had accidentally shot down a Ukrainian passenger jet.
Iran's Islamic Revolutionary Guard Corps (IRGC) accepted full responsibility for the downing of a Ukrainian airliner.
ish