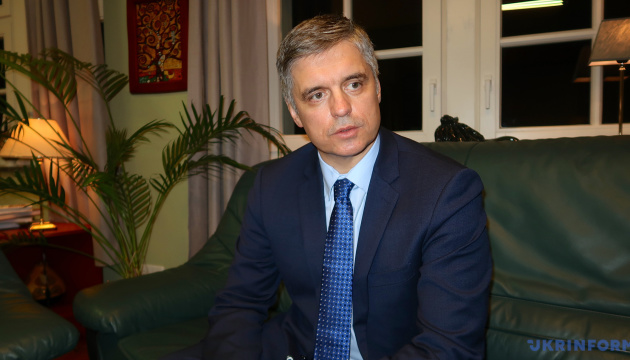 Ukraine receives important data from U.S. on Iran plane crash – Prystaiko
The United States has given President of Ukraine Volodymyr Zelensky important data ahead of a call later on Friday with Secretary of State Mike Pompeo about the crash of a Ukrainian airliner in Iran, Ukrainian Foreign Minister Vadym Prystaiko has said.
Zelensky and Prystaiko met U.S. representatives, in particular, Chargé d'Affaires, a.i. of the United States Embassy in Ukraine Kristina Kvien, to receive the data, which will be processed by Ukrainian experts.
"We are looking forward to a conversation between Volodymyr Zelensky and Mike Pompeo at 3:00 p.m. (Kyiv time)," the minister wrote on Twitter.
As reported, a Ukraine International Airlines plane (Flight PS752) heading from Tehran to Kyiv crashed shortly after taking off from the Imam Khomeini International Airport at about 06:00 Tehran time (04:30 Kyiv time) on Wednesday, January 8.
There were 176 people on board the aircraft - 167 passengers (including two Ukrainians) and nine crew (all Ukrainians). Most of the victims of the Ukrainian plane crash in Tehran are citizens of Iran (82) and Canada (63). Those killed in the crash also include ten Swedes, four citizens of Afghanistan, three Germans, and three Britons.
The leaders of Canada and Britain said that they have intelligence that the Ukrainian airliner was shot down by an Iranian surface-to-air missile.
ish