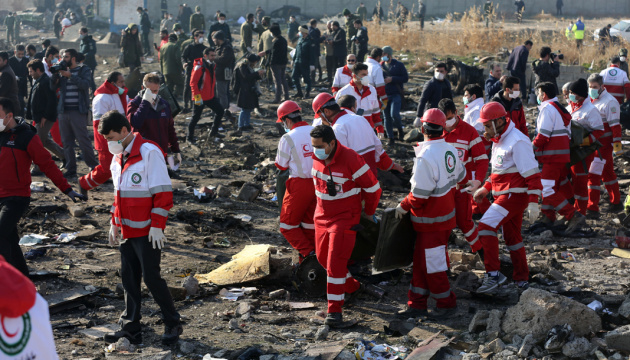 UIA plane crash: Iran formally invites Ukraine, Canada and United States to join probe
Iran has formally invited representatives of the United States, Canada and Ukraine to join the investigation into the crash of a Ukraine International Airlines plane near Tehran.
"The US National Transportation Safety Board (NTSB) will participate in the investigation into the Ukrainian Airlines flight that crashed in Iran, killing 176 people," the statement says, CNN reported.
The agency said that it "will not speculate about the cause of the crash" and that Iranian authorities, which notified the NTSB of the crash, would be the lead agency.
Iran's Foreign Affairs spokesperson Abbas Mousavi tweeted that the investigation into the cause behind the crash of Ukrainian Airlines flight had officially launched based on international guidelines set forth by the International Civil Aviation Organization.
Mousavi added that representatives from Ukraine and aircraft manufacturer Boeing had been invited to take part in the investigation.
He ended the tweet by saying, "We appreciate any country who can provide information to the committee in charge."
Also, the Iranian Aircraft Accident Investigation Bureau invited the Transportation Safety Board of Canada (TSB) to go to the Ukrainian airliner crash site in Tehran.
As reported, a Ukraine International Airlines plane (Flight PS752) heading from Tehran to Kyiv crashed shortly after taking off from the Imam Khomeini International Airport at about 06:00 Tehran time (04:30 Kyiv time) on Wednesday, January 8.
There were 176 people on board the aircraft - 167 passengers (including two Ukrainians) and nine crew (all Ukrainians). Most of the victims of the Ukrainian plane crash in Tehran are citizens of Iran (82) and Canada (63). Those killed in the crash also include ten Swedes, four citizens of Afghanistan, three Germans, and three Britons.
ish