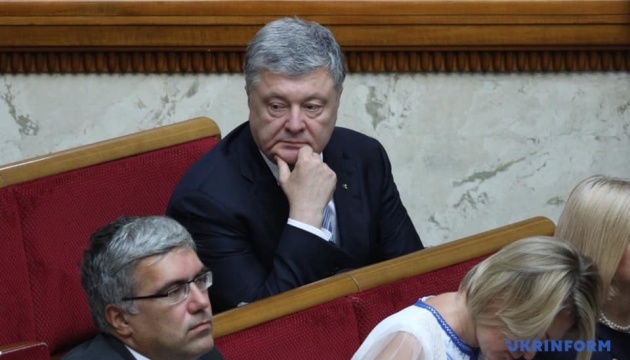 State Bureau of Investigation opens another criminal case against Poroshenko
Ukraine's State Bureau of Investigation (SBI) has opened criminal proceedings regarding possible treason committed by former President Petro Poroshenko during the signing of the Minsk agreements.
SBI spokesperson Anzhelika Ivanova confirmed the report in a comment to Ukrinform on Tuesday, December 10.
"Yes, that's true," Ivanova said.
Criminal proceedings were opened under Part 1 of Article 111 (high treason) of the Criminal Code of Ukraine, Ivanova said.
The investigation was initiated on the basis of a statement filed by Andriy Portnov, a former deputy head of the Presidential Administration under President Viktor Yanukovych.
The SBI sent a draft suspicion notice against Poroshenko to the Prosecutor General's Office.
Poroshenko's press service described the draft suspicion notice as a Russian order to damage his reputation.
op