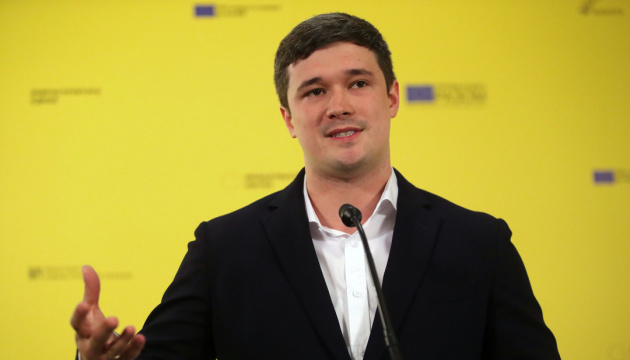 Experience of Lithuania, Estonia can accelerate digital transformation in Ukraine - Fedorov
Vice Prime Minister and Minister for Digital Transformation Mykhailo Fedorov has said that using the experience of the Baltic countries will help accelerate the digital transformation of Ukraine.
"The main problem for us now is the speed of reform implementation. And the experience of our Baltic colleagues should protect us from mistakes. For example, when the Lithuanian side presented to me its digital transformation plan, I saw that it was similar to what we were starting to do. And due to the experience of colleagues, we can step over some evolutionary stages," said Fedorov.
According to him, when consulting the Ukrainian side, Lithuanian and Estonian experts told about their mistakes. "They tell us: don't do this with registries, don't do this with services, but look at this example of ours, start with it. Such advice is very useful for us," said the vice prime minister.
He emphasized that cooperation between Ukraine and the Baltic countries in the field of digital technologies will be constant: "We have already agreed on informal meetings at the level of deputy ministers, at the level of ministers, during which we will share our experience and exchange presentations".
As reported, on November 27, Vice Prime Minister Mykhailo Fedorov and Minister of Energy of the Republic of Lithuania Žygimantas Vaičiūnas signed a Declaration of Intent for Mutual Recognition of Electronic Identification and Trust Services for Electronic Transactions between the Ministry of Digital Transformation of Ukraine and the Ministry of Economy and Innovation of Lithuania.
On November 26, Mykhailo Fedorov and Estonia's Minister of Foreign Trade and Information Technology Kaimar Karu signed a memorandum on cooperation between the two countries in the electronic sphere.
On November 26-27, President of Ukraine Volodymyr Zelensky with his wife Olena and a large Ukrainian delegation paid official visits to Tallinn and Vilnius, where they held important meetings and negotiations and signed some bilateral cooperation documents.
iy