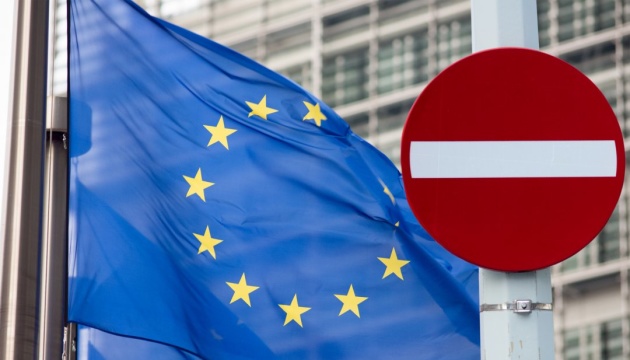 EU condemns Russia's sentencing of six Crimean Tatars
The European Union condemns enforcement of Russian legislation in Crimea and Sevastopol and urges to reverse Rostov-on-Don court's rulings on sentencing of six Crimean Tatars.
"Yesterday, a court in Rostov-on-Don sentenced Ukrainian citizens Muslim Aliyev, Refat Alimov, Enver Bekirov, Arsen Dzhepparov, Emir-Useyn Kuku and Vadym Syruk to lengthy prison terms. They are accused of belonging to an organisation that is banned in Russia but not in Ukraine. The excessive sentences, ranging from 7 to 19 years imprisonment, constitute the latest targeting by the Russian Federation of Ukrainians from the Crimean peninsula including Crimean Tatars and human rights defenders," reads the statement posted on website of the EEAS on November 13.
As noted, the European Union does not recognise the enforcement of Russian legislation in Crimea and Sevastopol nor the transfer of Crimeans to courts in Russia. The EU expects Russia to reverse these decisions and to release all illegally detained Ukrainians without delay.
"All pending cases of human rights violations and abuses, such as enforced disappearances, torture and killings, violence, politically motivated prosecutions, discrimination and harassment, in particular of the Crimean Tatar community, must be thoroughly investigated," the statement underscores.
As reported, on November 12, the Southern District Military Court in Rostov-on-Don sentenced six defendants in Yalta's Hizb ut-Tahrir case to imprisonment in a penal colony. According to the court's ruling, Muslim Aliyev was sentenced to 19 years in prison, Inver Bekirov — to 18 years, Emir-Usein Kuku — 12 years, Vadym Siruk — 12 years, Arsen Dzhepparov — 7 years, and Refat Alimov — 8 years. They will serve their sentences in a maximum security penal colony.
Muslims are persecuted in the occupied Crimea, being accused of belonging to the Hizb ut-Tahrir organization prohibited in the Russian Federation. In total, about 70 people have been arrested in annexed Crimea on suspicion of involvement in the organization. Some of them have already been convicted.
ol