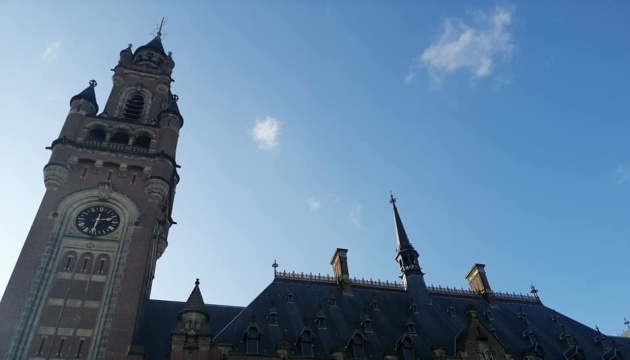 Ukraine submits files of Russia's Hizb-ut-Tahrir cases to ICJ
All files concerning Crimeans within the framework of "Hizb ut-Tahrir cases" initiated by Russia have been submitted to international courts.
Deputy Permanent Representative of the President of Ukraine to the Autonomous Republic of Crimea Tamila Tasheva said this on the air of Radio Crimea.Realities.
According to her, Ukraine considers these cases illegal and regards such persecution of Crimeans by the Russian authorities as "crimes against humanity."
"All these files are submitted to all international courts, including the International Court of Justice. Definitely, we typify these persecutions not as against alleged terrorists but, first and foremost, as ethical and religious persecution. Definitely, it should be typified as crimes against humanity," Tasheva said.
As reported, on November 12, the Southern District Military Court in Rostov-on-Don sentenced six defendants in Yalta's Hizb ut-Tahrir case to imprisonment in a penal colony. According to the court's ruling, Muslim Aliyev was sentenced to 19 years in prison, Inver Bekirov — to 18 years, Emir-Usein Kuku — 12 years, Vadym Siruk — 12 years, Arsen Dzhepparov — 7 years, and Refat Alimov — 8 years. They will serve their sentences in a maximum security penal colony.
The lawyers say they intend to challenge the sentence of the Russian court.
Media Manager for Eastern Europe and Central Asia at Amnesty International Alexander Artemyev called this sentence "political persecution."
The defendants in this case were arrested in February-April 2016 in Yalta. They are charged with involvement in the Islamic political organization Hizb ut-Tahrir which is banned in Russia.
The Ministry of Foreign Affairs of Ukraine demands that Russia release the defendants in Yalta's "Hizb ut-Tahrir case."
ol