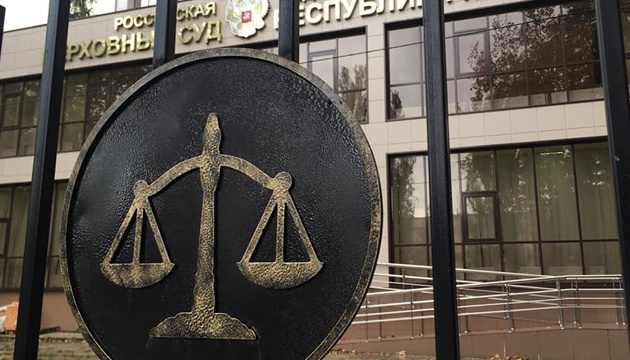 Arrest of seven defendants in Hizb ut-Tahrir case extended for another three months
The Kyivsky District Court in Simferopol controlled by Russia has extended the arrest of seven defendants in the second Hizb ut-Tahrir Simferopol case for another three months.
Thus, Yakim Bekirov, Yashar Muedinov, Izzet Abdullayev, Asan Yanykov, Servet Haziyev, Medzhyt Abdurakhmanov, Vladlen Abdulkadyrov will stay in a pre-trial detention center until February 15, 2020, the Crimea. Realities portal reports.
"During today's court hearing, the defendants stated that they consider themselves Ukrainian citizens and demanded that the rules of international law, in particular the Fourth Geneva Convention, be applied to them. In the course of the hearing, the judge issued a separate ruling, stating that a failure to provide defendants with ready-to-eat meals during a court hearing violates their rights. Other motions were not granted. Thus, the pre-trial restriction remained the same: detention in a pre-trial detention center until February 15," lawyer Nazim Sheikhambetov said.
On March 27, Russian security forces searched the homes of Crimean Tatar activists in Crimea, including the activists of NGO Crimean Solidarity. Twenty-four activists were detained.
Twenty-five Crimean Tatars are defendants in this case, 23 of whom were taken to a pre-trial detention center in Rostov-on-Don, Taganrog and Shakhta. Rayim Ayvazov is held in a pre-trial detention center in Simferopol. Edem Yayachykov went missing as his whereabouts have been unknown since March 27.
ol