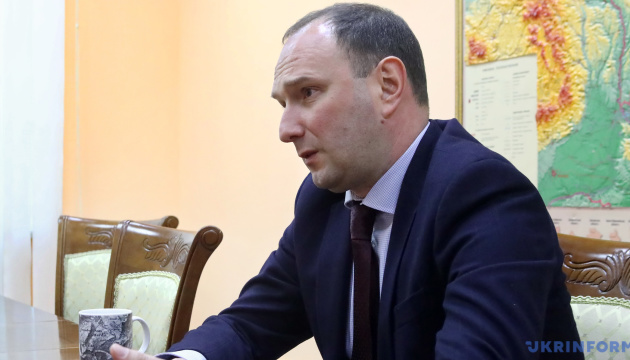 Ukraine intends to submit updated draft resolution on Crimea to UN General Assembly
The occupying power restores the nuclear infrastructure in Crimea, thereby violating Ukraine's previously declared nuclear-weapon-free status.
Deputy Foreign Minister of Ukraine Yehor Bozhok made a corresponding statement at a briefing "Demilitarization, de-occupation and reintegration of the Autonomous Republic of Crimea and city of Sevastopol (Ukraine): future challenges" at the UN Headquarters on Wednesday, the press service of the Ministry of Foreign Affairs of Ukraine reports.
"Within the framework of this thematic event organized by the Ukrainian delegation to the UN, Yehor Bozhok informed the delegations of the UN member states about the current situation in the temporary occupied Crimea in the context of progressing militarization of the peninsula and adjacent maritime territories by the Russian Federation," the statement reads.
Particular attention was paid to the problem of restoration of nuclear infrastructure in Crimea by the occupying power and the deployment of facilities and systems capable of carrying nuclear weapons that violate Ukraine's previously declared nuclear-weapon-free status. It was emphasized that ignoring this problem may have far-reaching negative consequences both at the regional and global levels.
The extremely negative environmental impact of the militarization of Crimea was underscored.
Bozhok also informed the delegates about the intention of the Ukrainian side to submit an updated draft resolution "Problem of militarization of the Autonomous Republic of Crimea and the city of Sevastopol, Ukraine, as well as parts of the Black Sea and the Sea of Azov Seas" for consideration to the UN General Assembly and called on UN member states to support this document. The main purpose of the draft resolution is to force the Russian Federation to withdraw all troops from Crimea and stop the temporary occupation of the peninsula.
ol