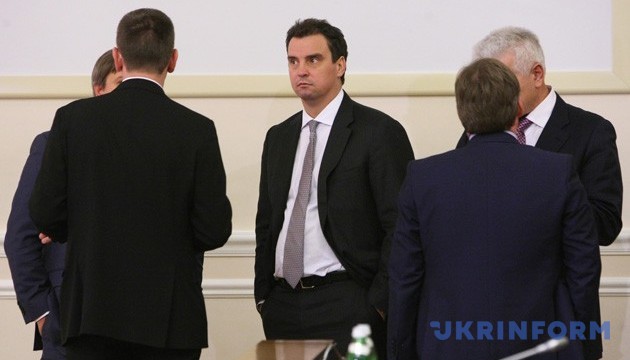 No discussion about privatization of Ukroboronprom's strategic enterprises - Abromavicius
The privatization of strategically important enterprises of the Ukroboronprom State Concern is not currently being discussed with the State Property Fund, Ukroboronprom Director General Aivaras Abromavicius has said in an interview with Ukrinform.
"To reassure people, I can firmly say that at this stage there was no conversation with the State Property Fund about the transfer of strategically important enterprises that are part of Ukroboronprom. As for the transfer of assets from Ukroboronprom to the State Property Fund, we are talking only about those enterprises that are not strategically important, that are not engaged in military and industrial production. We are talking about inactive enterprises," Abromavicius said.
He specified that the concern's supervisory board forms a list of enterprises not currently needed by the concern and submits it for approval by the government.
At the same time, Abromavicius noted that if the privatization process justifies itself and demonstrates effectiveness, transparency, and productivity, then the state's leadership will determine the feasibility of the privatization of strategic enterprises.
"Then it is not the State Property Fund, not Ukroboronprom's management, but the NSDC, the Office of the President, a parliamentary committee, the Cabinet of Ministers together must determine whether it makes sense to sell any other enterprises, perhaps even of strategic importance, in order to attract a Western strategic investor in them. After all, we do not have enough funds," Abromavicius said, adding that such a question is not raised now.
op