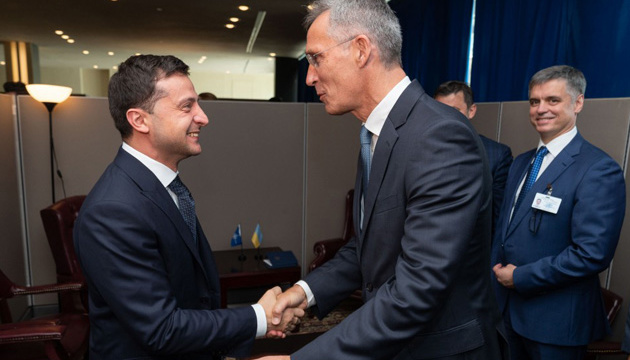 Ukraine should implement Venice Commission recommendations on education act - Stoltenberg
NATO expects Ukraine to complete the implementation of the Venice Commission recommendations on the education law in terms of protecting national minority languages, NATO Secretary General Jens Stoltenberg has said.
He said this at a joint press conference with Ukrainian President Volodymyr Zelensky in Kyiv on Thursday, October 31, according to an Ukrinform correspondent.
"As you know, I have repeatedly expressed the importance of minority rights. All Allies agree that Ukraine should fully implement the Venice Commission recommendations," Stoltenberg said.
He said that he had discussed this issue with President Zelensky and was "glad to be informed that six out of the seven Venice Commission recommendations are already being implemented."
Earlier, Hungary vetoed a joint statement of NATO ambassadors on Ukraine that was to be approved by the North Atlantic Council, which is currently making a visit to Ukraine.
Relations between Ukraine and Hungary became more complicated after the Verkhovna Rada voted in favor of the law on education.
The law, which was approved at second reading and as a whole on September 5, 2017, came into force on September 28. According to the document, the use of the state language in school education has been expanded. Hungary expressed concern about the future of the Hungarian minority in Ukraine.
Budapest is blocking NATO-Ukraine Commission meetings and stresses its readiness to oppose Ukraine's Euro-Atlantic integration until the law is amended.
op