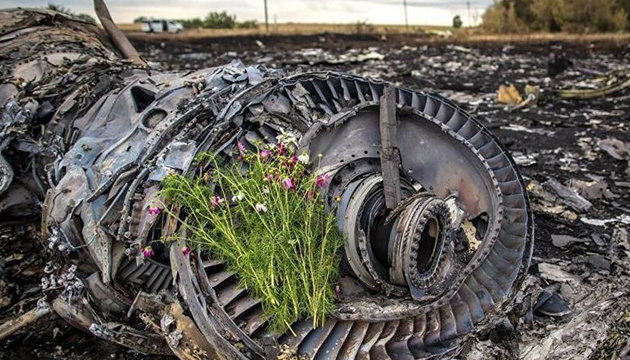 Russia trying to shift blame for MH17 tragedy onto Ukraine - experts
Russia is trying to throw into question the findings of an international investigation into the shooting down of flight MH17 and shift responsibility, in particular, onto Ukraine, according to experts from Da Vinci Analytic Group.
"The Kremlin's main tactics are to throw into question the evidence collected by the JIT and to fabricate alternative theories, shifting responsibility, in particular, onto Ukraine," the study reads.
It also notes that a documentary titled "MH17 - Call for Justice" is to be screened in the Netherlands in late October. It was produced by Russian citizen Yana Yerlashova, an ex-correspondent for Russia Today, who has repeatedly been accused of participating in disinformation campaigns and influences in the U.S., Europe, and the Middle East.
"In 2019, she created the Bonanza Media online platform. The main purpose of the platform is to spread information that refutes the official version of the investigation into the crash of Malaysia Airlines flight MH17 and spread the Russian theory of this catastrophe. The whole amount of information disseminated through the Internet resources of the platform is devoted to covering this issue," Da Vinci Analytic Group said.
Experts also note that Dutch national Max van der Werff, who also worked on the film, after the MH17 crash, "made considerable efforts to spread the theory that Russia is not involved in the downing of the Malaysian aircraft. In 2016, he, along with other pro-Russian European journalists and experts, signed a letter to U.S. President Donald Trump proposing to review the results of an official investigation into the MH17 disaster.
op