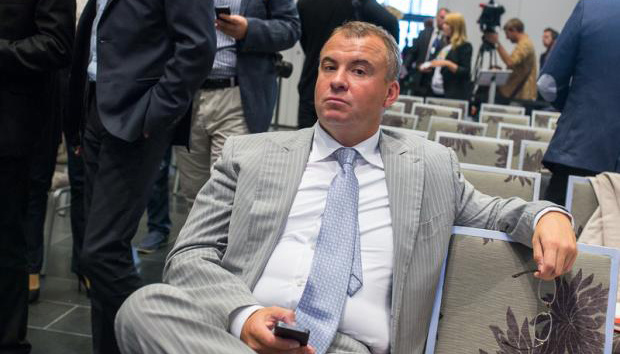 NABU detains former NSDC official Hladkovsky
Detectives from the National Anti-Corruption Bureau of Ukraine (NABU) have detained former First Deputy Secretary of the National Security and Defense Council (NSDC) Oleh Hladkovsky, a well-informed source at the bureau has told Ukrinform.
"They detained Hladkovsky near the Boryspil airport," the source said.
Details of the detention will be released later, the interlocutor added.
On February 25, journalists of the Nashi Hroshi (Our Money) program disclosed a "long-term scheme of laundering hundreds of millions of hryvnias" from Ukraine's defense sector. According to journalists, Ihor Hladkovsky, the son of NSDC First Deputy Secretary Oleh Hladkovsky, is allegedly involved in the scheme.
Oleh Hladkovsky rejected allegations of corruption and appealed to the NABU and the Prosecutor General's Office with the request to verify the facts contained in the journalist investigation.
On March 4, President Petro Poroshenko signed a decree dismissing Oleh Hladkovsky as first deputy secretary of the NSDC.
op