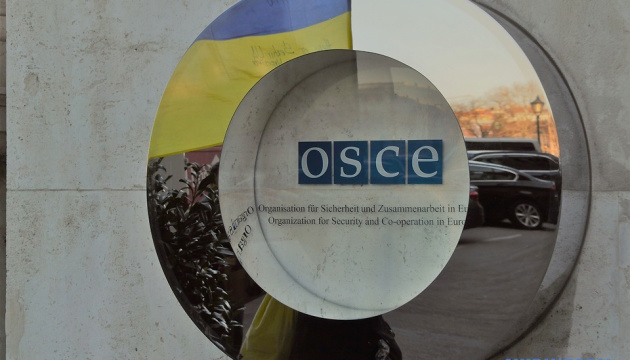 US at OSCE urges to release Stanislav Aseev and other imprisoned Ukrainians
The United States urges to immediately release Radio Liberty correspondent Stanislav Aseyev and all other illegally imprisoned Ukrainians, including dozens of Crimean Tatars.
"We note that Radio Free Europe/Radio Liberty correspondent Stanislav Aseev, who has been imprisoned by Russian-led forces in Donetsk since June 2017 in retaliation for his reporting, marked his 30th birthday behind bars this week. We again call for his immediate release," Deputy Political Counselor of the U.S. Mission to the OSCE Lane Darnell Bahl said at the OSCE Permanent Council meeting in Vienna, an Ukrinform correspondent reported.
The U.S. Mission to the OSCE welcomed prisoner swap between Russia and Ukraine on September 7 and encouraged Russia to release all other unjustly imprisoned Ukrainians it is holding, including the dozens of Crimean Tatars arrested on baseless terrorism pretexts, like human rights activists Server Mustafayev, Seyran Saliyev, and Emir-Usain Kuku.
"We condemn the October 2 conviction of independent Crimean Tatar blogger Nariman Memedeminov, who was sentenced to two and a half years in prison in apparent retaliation for his work with the Crimean Solidarity human rights movement," Lane Darnell Bahl noted.
ol