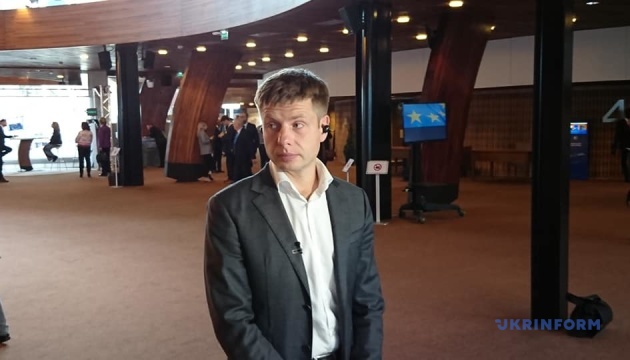 Baltic states, Georgia boycott official events at PACE
Latvia, Lithuania, Estonia and Georgia have supported Ukraine and will not participate in some official events of the autumn session of the Parliamentary Assembly of the Council of Europe (PACE), MP Oleksiy Honcharenko has told an Ukrinform correspondent.
"The Baltic states and Georgia have decided to boycott the ceremony to mark the 70th anniversary of the Council of Europe, not to attend the first morning meeting [on September 30] and wait for a meeting with French Minister of State for European Affairs Amelie de Montchalin to hear opinions and continue consultations with our partners," he said.
The PACE's autumn session is taking place in Strasbourg from September 30 to October 4.
Ukraine's new permanent delegation to PACE, which was created in the Verkhovna Rada of the ninth convocation, will not apply for the approval of its powers and therefore will not participate in the autumn session in response to the unconditional return of the Russian delegation to the Assembly.
On Tuesday, October 1, French President Emmanuel Macron will take part in celebrations marking the 70th anniversary of the Council of Europe, which will be held at the highest national and international level at the Strasbourg Opera House. About 1,200 guests were invited to the ceremony.
op