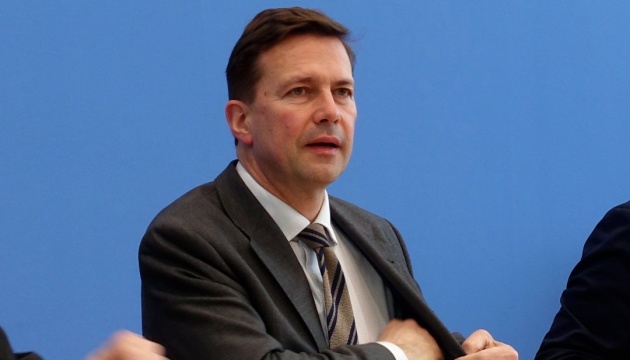 Berlin not to change attitude to Kyiv despite Trump-Zelensky call
Germany does not comment on statements made by Ukrainian President Volodymyr Zelensky and his U.S. counterpart Donald Trump during their July 25 phone call in which they criticized German Chancellor Angela Merkel, but says that Berlin's attitude to Kyiv will not change, government spokesman Steffen Seibert has said.
"We do not comment on transcripts of telephone conversations," he said at a briefing in Berlin on Friday.
He said that Germany had recently made a significant contribution to the defense of Ukraine's sovereignty and territorial integrity and the reform process in Ukraine. Seibert said that an active dialogue was underway between the two countries to prepare for the Normandy Four summit and that Berlin maintains contact with Ukraine and other participants in the Normandy format. He also recalled that Merkel had met with Trump and Zelensky in New York.
German Foreign Ministry spokesman Rainer Breul, in turn, said that Germany's involvement in Ukraine's affairs was very significant. According to the Organization for Economic Cooperation and Development, Germany is the third-largest contributor to Ukraine after the United States and the EU, he said. In addition, Berlin is highly involved politically in the issue of the Donbas conflict settlement, including in the Normandy format, and plays a large role in the Minsk process.
As for the U.S. side, if it lacks information, Berlin is ready to provide all the necessary figures, he added.
op