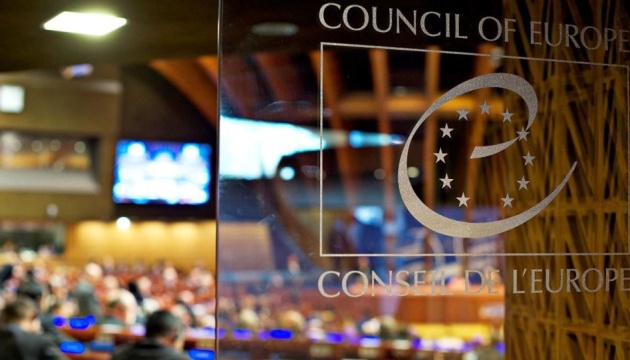 Ukrainian delegation formally refuses to attend PACE session
Ukraine's delegation to the Parliamentary Assembly of the Council of Europe (PACE) has formally refused to participate in the autumn session of the organization, according to a statement published on the Verkhovna Rada's website.
"The Delegation of the Verkhovna Rada of Ukraine to the PACE declares its refusal to submit credentials of the new Ukrainian delegation during the autumn part of the PACE session between September 30 and October 4, 2019. That will be Ukraine's response to the return of the Russian Federation to the PACE session hall without meeting the requirements of the Assembly resolutions approved in response to Russia's aggression against Ukraine," the document reads.
Ukrainian representatives also addressed France with a proposal to initiate consultations with the participation of French President Emmanuel Macron and all parties concerned, "to broadly discuss the ways of restoring trust in the Council of Europe, as well as the institutional and moral crisis of the CE that has resulted from the unjustified voluntary refusal of the Committee of Ministers and Assembly to insist on Russia's adherence to the principles and standards of the Council of Europe."
In their statement, Ukrainian deputies appealed to the delegations of the member states of the Council of Europe to hold extensive consultations on the consequences of Russia's unconditional return to the PACE and on the development of effective mechanisms of bringing to responsibility the member states offending the Council of Europe's statutory documents and rules of international law.
The PACE suspended the voting rights of the Russian delegation in April 2014 due to Russia's annexation of Crimea. Since Moscow failed to comply with any of the requirements of the relevant PACE resolutions, sanctions against Russia were repeatedly extended. As a sign of protest, Russian MPs did not attend PACE meetings since 2016. In the summer of 2017, Moscow stopped paying contributions to the Council of Europe's budget, saying that a State Duma delegation did not have full rights in the PACE. There was an option that Russia would leave the PACE. It was then reported that Russia's non-participation in the PACE limited the rights of Russian citizens, in particular, due to the impossibility of challenging Russian court rulings at the European Court of Human Rights.
On the night of June 25, 2019, the PACE adopted a resolution reinstating the Russian delegation in the assembly from June 25. The resolution rules out the repeated imposition of serious sanctions against Russian deputies. In response, delegations from Latvia, Lithuania, Estonia, Slovakia, Ukraine, Georgia and Poland left the PACE session hall.
op