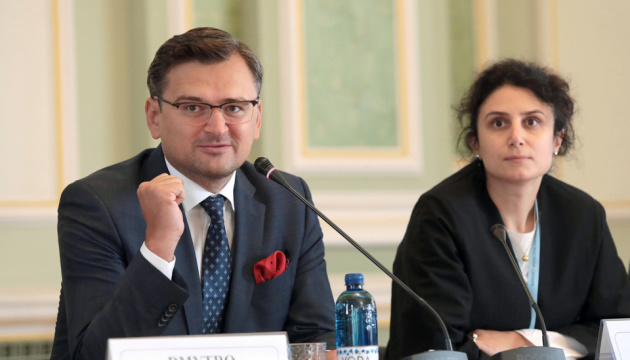 Vice PM Kuleba: Hungary sends clear signals of readiness for dialogue
After Volodymyr Zelensky was elected as the President of Ukraine, Hungary has sent clear signals of its readiness to discuss issues of concern in bilateral relations between the two countries.
"I worked as an ambassador to the Council of Europe and was deeply immersed in Hungarian issue. To be honest, I do not see unsolvable problems there [in Ukraine-Hungary relations between], but the political will is needed to solve them. I can say that when President Zelensky was elected, we were talking with the Hungarians in Strasbourg and they were sending clear signals of readiness for dialogue," Vice Prime Minister of Ukraine for European and Euro-Atlantic Integration Dmytro Kuleba said in the comments to Ukrinform on Thursday, September 19.
According to the Vice Prime Minister, Ukraine and Hungary should restore trust in relations as only this will allow finding common compromise solutions.
"Of course, neither Hungary nor Ukraine considers this process as taking a unilateral step and seeing what happens next. This has to be discussed. Both sides need to make concessions. Therefore, contacts will be held at different levels, consultations will be held to feel out the situation and understand what result we can reach. Obviously, as I have repeatedly emphasized as an ambassador and now, we have far more interests that unite us rather than issues that divide. I believe that we can reach a common ground. However, both sides have to trust each other, and it needs work," Kuleba summed up.
As a reminder, Ukraine-Hungary relations became more complicated after the Verkhovna Rada had passed the law on education. The law expanded the use of the state language in school education. Hungary expressed concern about the future of the Hungarian minority in Ukraine. Budapest blocks the NATO-Ukraine Commission meeting and states it is ready to resist Ukraine's Euro-Atlantic integration until the law is amended.
ol