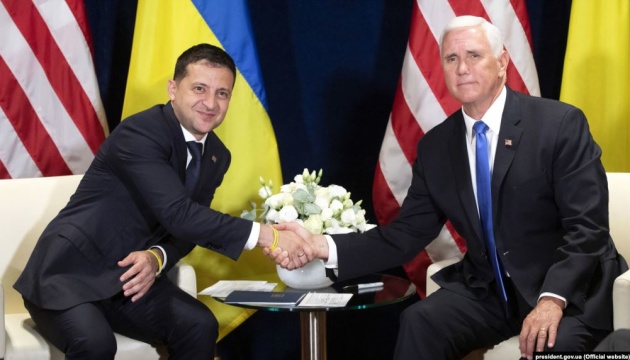 Zelensky and Pence discuss U.S. defense assistance and energy
President of Ukraine Volodymyr Zelensky had a phone conversation with Vice President of the United States Mike Pence on Wednesday evening, according to the press service of the head of state.
Zelensky thanked Pence for his personal role in deciding on the continuation of the assistance program for Ukraine and expressed hope that the amount of such assistance from the United States would increase next year.
He also stressed the importance of the U.S. support for strengthening Ukraine's defense capabilities and reforming the national security and defense sector.
The parties noted the fruitful development of Ukrainian-American cooperation in the field of energy and called for its further active expansion.
The high level of political dialogue between Ukraine and the U.S. at the highest level was also emphasized.
The President of Ukraine informed the U.S. Vice President of the reforms aimed at eliminating corruption in our country.
For his part, Pence noted Ukraine's progress in implementing large-scale reforms and expressed support for these efforts.
ish