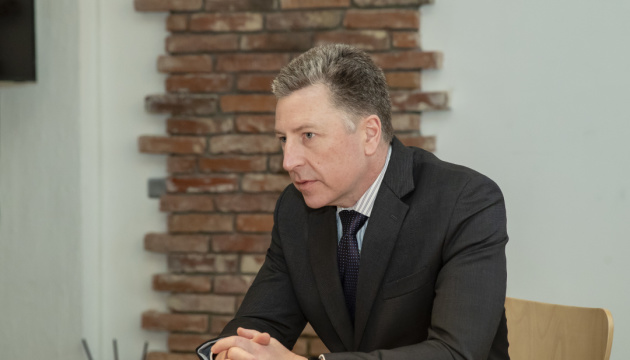 Russia not interested in holding Donbas – Volker
U.S. Special Representative for Ukraine Negotiations Kurt Volker has said he believes that Russia wants to leave Donbas.
"I think there are reasons why Russia should [get out of Donbas]. They don't really care about holding Donbas. [...] Russia is producing exactly the opposite of what it wants by continuing to occupy Donbas," he said in an interview with the TSN television news service.
"That's the reason why Russia should want to end this. We - the French, Germans, Ukraine – are all willing to help find a way to facilitate Russia's withdrawal and bring peace back to the [occupied] territory whenever Russia is ready to do that," Volker added.
He also noted that sanctions for Russia's annexation of Crimea would not be lifted until the peninsula is de-occupied.
op