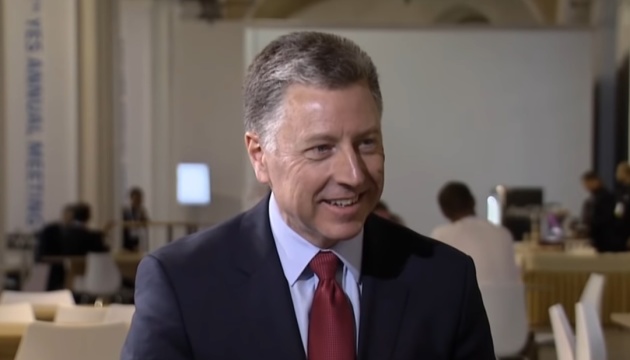 Ukraine will not be pushed to elections on Russia's terms - Volker
The implementation of the Steinmeier formula requires the withdrawal of Russian troops from Donbas, U.S. Special Representative for Ukraine Negotiations Kurt Volker has said.
"I have frequent contact with my French and German colleagues, and I know that they don't see that you can have local elections in an environment that is still controlled by the Russian forces. [...] I don't see this scenario of Ukraine being pushed to have elections when its territory is still occupied," he said in an interview with the TSN television news program.
According to him, security has to come first, and only then the elections and other political steps required by the Minsk agreements can be possible. Stability can be ensured by the introduction of peacekeepers, Volker said.
op