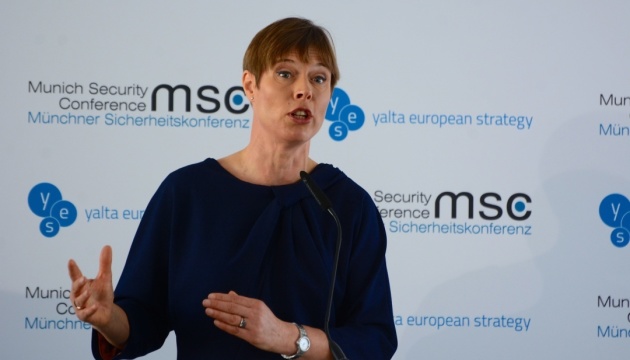 President Kaljulaid: Estonia supports Ukraine's aspirations to be closer to EU
Estonia hopes for further implementation of reforms in Ukraine by the new government and is a big supporter of Ukraine's rapprochement with the European Union.
"Estonia, along with other Baltic states, is a big supporter of Ukraine's desire to be closer to the European Union. Now we again have a renewed hope for the reforms in Ukraine and seriously hope that the reform of local self-government, decentralization, and health care, which were launched by the previous government, will be continued," President of Estonia Kersti Kaljulaid said at the 16th Yalta European Strategy (YES) Annual Meeting in Kyiv, the Radio Liberty reports.
Estonia always reminds the rest of the world that "we cannot make a deal with Russia as if nothing had happened because Crimea is occupied and the war is still ongoing in eastern Ukraine," Kaljulaid noted.
ol