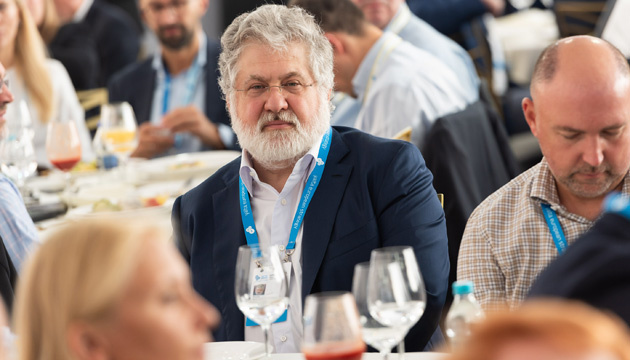 Kolomoisky says he did not initiate meeting with Zelensky
Ukrainian businessman Ihor Kolomoisky has said that he was not the initiator of a recent meeting with Ukrainian President Volodymyr Zelensky at the Office of the President.
He told this to reporters in Kyiv on Friday on the sidelines of the 16th Annual Meeting of Yalta European Strategy (YES), which he attends for the first time.
"They invited me," the oligarch said when asked about a recent meeting with the head of state.
According to Kolomoisky, the parliament's work and the influence on MPs were not discussed at the meeting.
The businessman also said that there are no people he can influence in the current parliament.
Earlier, Zelensky told reporters after his speech at the YES forum that he had discussed with Kolomoisky a reduction in utility tariffs and the impossibility of having a monopoly.
The Office of the President reported on September 10 that Zelensky had met with former Head of Dnipropetrovsk Regional State Administration Ihor Kolomoisky. The report said that the sides had discussed the issue of doing business in Ukraine and the energy sector.
op