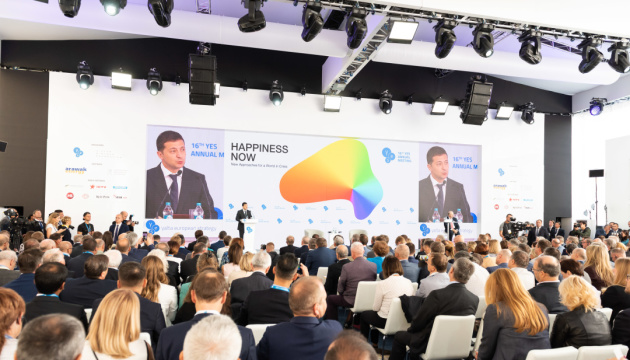 Zelensky thanks US for unblocking allocation of military assistance to Ukraine
President of Ukraine Volodymyr Zelensky thanked the United States for unblocking the allocation of military assistance to Ukraine and pointed out the excellent relations between the two countries.
"As for relations with the United States, I want to thank the United States for the continued support for Ukraine, our sovereignty, our territorial integrity," Zelensky said at the 16th Yalta European Strategy (YES) Annual Meeting in Kyiv on Friday, the press service of the Head of State reports.
The President of Ukraine said that he had talks with U.S. President Donald Trump. "He always congratulated me on certain victories. Then, you heard, the United States temporarily blocked $250 million military assistance. But we didn't react until we had another result. Now I can say that we have excellent relations with the USA because now we will have $140 million and $250 million instead of the blocked $250 million. So I think we are really moving in the right direction and we have the right relationship with our strategic partner – the United States of America. I am grateful to them for their help," Zelensky said.
As reported, the U.S. Department of State approved the allocation of $141.5 million in security assistance funding to Ukraine, including for purchase of sniper rifles and grenade launchers.
ol