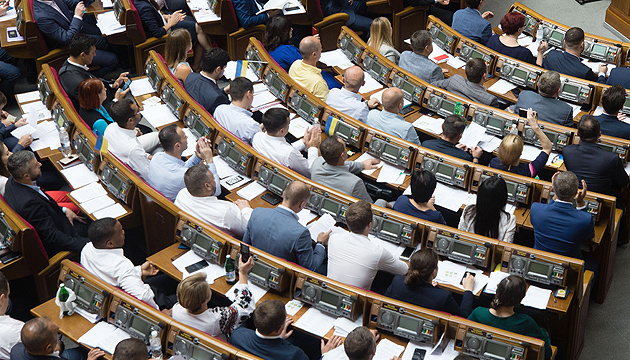 Parliament approves bill on improving public procurement procedure
The Verkhovna Rada approved at first reading bill No.1076 "On Amendments to the Law of Ukraine on Public Procurement and some other legislative acts of Ukraine on improving the process of public procurement¨.
A total of 351 MPs voted in favor of the draft law at a parliament meeting on Tuesday, with the required minimum being 226 votes, according to an Ukrinform correspondent.
"The adoption of the law will ensure bringing public procurement rules in line with the European Union standards in terms of the implementation of new elements of public procurement regulation and improving the existing ones aimed at raising the efficiency of public procurement, which will ensure transparency in their implementation, develop competitive environment and fair competition in the sphere of procurement in Ukraine, ¨ reads an explanatory note to the document.
iy