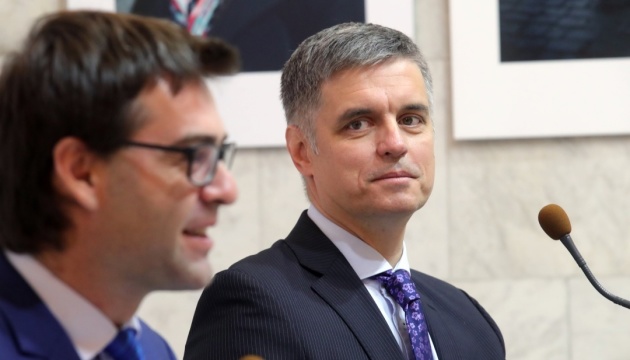 Ukraine ready to hold Normandy format meeting this month – Prystayko
A meeting between the leaders of the Normandy format countries may take place in the near future and President of Ukraine Volodymyr Zelensky intends to participate in the talks.
Foreign Minister of Ukraine Vadym Prystayko stated this at a joint press conference with Minister of Foreign Affairs and European Integration of the Republic of Moldova Nicu Popescu, an Ukrinform correspondent reported.
"We are planning to hold this Normandy format meeting in the near future. There is such an initiative to hold it in the near future. President Zelensky is ready to do this not only until December, he is ready to do this even this month," Prystayko said, when asked about a possible date of the Normandy format meeting.