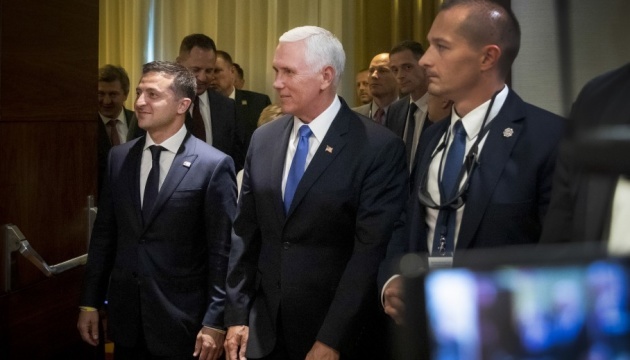 Pence, Zelensky discuss future visit of Ukrainian president to USA
Ukraine is determined to carry out reforms, fight corruption, support and develop business.
President of Ukraine Volodymyr Zelensky said this at a meeting with U.S. Vice President Mike Pence in Warsaw as part of memorial events dedicated to the 80th anniversary of the outbreak of World War II, the president's press service reported.
"We shouldn't just fight against corruption, we must overcome it. We have launched the Anti-Corruption Court that will start working on September 5. We are rebooting other anti-corruption agencies. We have changed the head of the Security Service of Ukraine. We have a new prosecutor general and a new young government. We are determined to allow business and economy to develop," the head of state assured.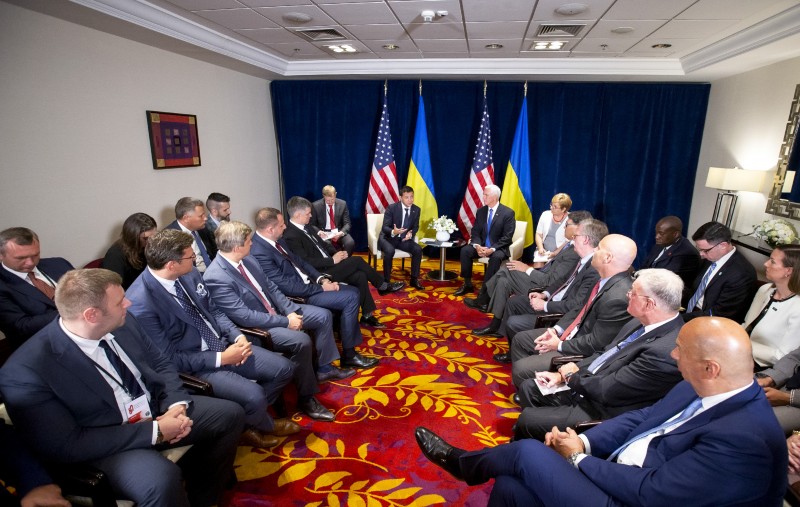 Zelensky noted that over 70 draft laws had been registered on the first day of work of the new parliament, including those aimed to overcome corruption.
The Ukrainian and American parties discussed the situation in Donbas and step-by-step strategy for the return of peace to Ukraine. Mike Pence assured that the United States would not change its position in support of Ukraine's territorial integrity and sovereignty. The parties also paid attention to the provision of military and technical assistance to Ukraine.
The parties also discussed cooperation in the energy sector, emphasizing the importance of the memorandum of understanding signed between Ukraine, Poland and the United States. Vice President Mike Pence particularly noted the U.S. support for Ukraine's energy independence.
In addition, the parties discussed the future visit of Volodymyr Zelensky to the United States and his meeting with President Donald Trump.
ish