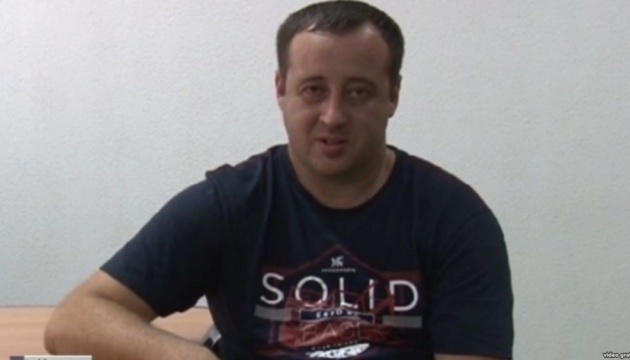 Ukrainian political prisoner Prysych returns home from Russian prison
Political prisoner Volodymyr Prysych, a defendant in the so-called "case of Ukrainian saboteurs" in the occupied Crimea, has returned home after three years of illegal imprisonment.
His relatives told the Crimean Human Rights Group that Volodymyr was released from a colony in Kabardino-Balkaria, a region in the Russian Caucasus, on August 15.
"Prysych feels rather good but needs further treatment and rehabilitation. He and his relatives are grateful to the Ukrainian human rights defenders, representatives of the Ukrainian authorities, especially the Consular Service of the Ministry of Foreign Affairs of Ukraine for helping to return home after the expiration of term of illegal sentence. Volodymyr also thanks all people who wrote him letters to the colony. After receiving the letters from the Verkhovna Rada of Ukraine and the Ukrainian diaspora in the USA, the penal colony administration started to treat the Ukrainian political prisoner much better," the Crimean Human Rights Group reports.
Currently, Volodymyr Prysych stays at home in Kharkiv region.
ol