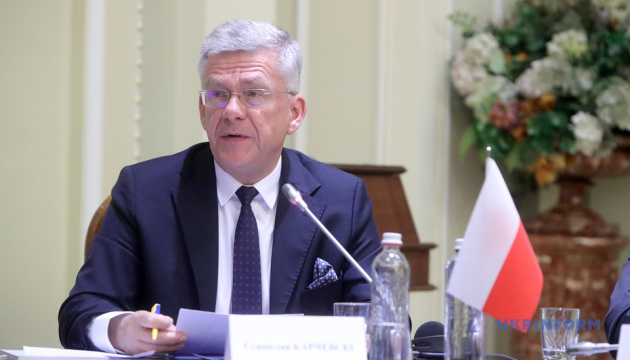 Marshal of Polish Senate to pay two-day visit to Ukraine
Marshal of the Senate of the Republic of Poland Stanisław Karczewski will pay a visit to Ukraine on August 16-17, where he will take part in solemn events dedicated to the Battle of Kostiuchnówka in Volyn region, according to the Polish Radio.
"Along with Stanisław Karczewski, three other senators will also come to Ukraine," the report says.
The marshal received honorary patronage over the solemn events "On the Defenders of Our Polish Borders" in the village of Kostyukhnivka, Manevytsky district, Volyn region.
As known, the Battle of Kostiuchnówka was a World War I battle that took place July 4–6, 1916, near the village of Kostiuchnówka (now Kostyukhnivka, Ukraine) and the Styr River in Volyn region of modern Ukraine, then part of the Russian Empire. It was a major clash between the Russian Army and the Polish Legions (part of the Austro-Hungarian Army) during the opening phase of the Brusilov Offensive.
Polish forces, numbering 5,500–7,300, faced Russian forces numbering over half of the 46th Corps of 26,000. The Polish forces were eventually forced to retreat, but delayed the Russians long enough for the other Austro-Hungarian units in the area to retreat in an organized manner. Polish casualties were approximately 2,000 fatalities and wounded. The battle is considered one of the largest and most vicious of those involving the Polish Legions in World War I.
ish