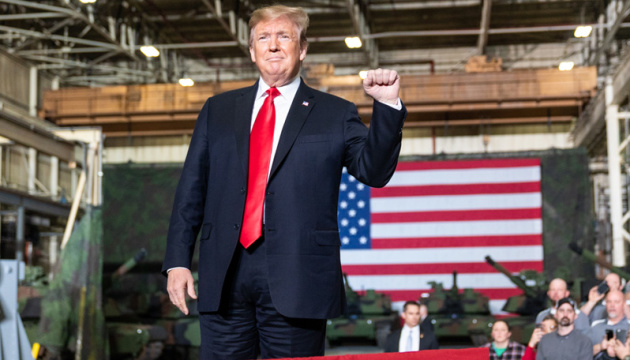 U.S. ambassador to EU: Zelensky and Trump find common language
U.S. Ambassador to the European Union Gordon Sondland has stated that the presidents of Ukraine and the United States found a common language.
"Yesterday, President Zelensky had quite a long [telephone] conversation with President Trump, they got acquainted. I spoke with both of them before and after this conversation. The conversation was very successful. They found a common language immediately. President Trump invited Zelensky to visit the White House in the timeline suitable for both parties in the near future," the American diplomat told Radio Liberty after a meeting with President of Ukraine Volodymyr Zelensky on July 26 in Kyiv.
On July 26, President Zelensky met in Kyiv with Gordon Sondland and U.S. Special Representative for Ukraine Negotiations Kurt Volker.
Gordon Sondland told Radio Liberty that they discussed, among other things, the war, energy security issues, the situation in the NJSC Naftogaz of Ukraine, the rule of law.
A team with the participation of U.S. Energy Secretary Rick Perry, ambassadors Kurt Volker and William Taylor, and other representatives of the U.S. Department of State currently works at the initiative of US President Donald Trump focusing on various aspects of relations with Ukraine, Sondland added.
Yesterday, the Presidential Office reported that President of Ukraine Volodymyr Zelensky and US President Donald Trump held a telephone conversation.
According to the report, the presidents, in particular, agreed to "substantively discuss the practical issues of US-Ukraine cooperation" during Zelensky's visit to the United States.
ol