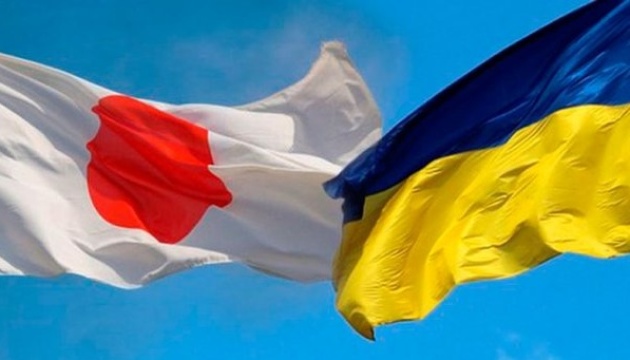 Japan welcomes free elections in Ukraine and hopes for rapid government formation
The Japanese Government welcomes that the parliamentary elections in Ukraine were held freely and peacefully, and expresses hope for the soonest formation of a new government and further progress in the implementation of reforms.
This is stated in a statement by Japanese Foreign Ministry spokesperson Takeshi Osuga, published on Facebook page of the Japanese Embassy in Ukraine.
"The Government of Japan welcomes that Ukraine's parliamentary elections of July 21, 2019 were generally held freely and peacefully. The Japanese Government hopes for the soonest formation of a government by the new Parliament of Ukraine and for further progress in carrying out a series of reforms by the new government," the statement says.
According to the report, four representatives of the Embassy of Japan were registered by the Central Election Commission as observers in the Ukrainian elections.
As reported, snap parliamentary elections were held in Ukraine on July 21.
The Central Election Commission (CEC) of Ukraine has already processed 99.30% of electronic voting protocols. According to data on the CEC's website, the Servant of the People party garnered 43.16% of the vote, the Opposition Platform - For Life - 13.1%, the Batkivshchyna All-Ukrainian Association – 8.18%, the European Solidarity party - 8.12%, and the Holos party - 5.84%.
Other parties do not overcome the 5% electoral threshold. In particular, Oleh Liashko's Radical Party received 4.01% of the vote, the Strength and Honor party – 3.82%, and the Opposition Bloc - 3.03%.
ish