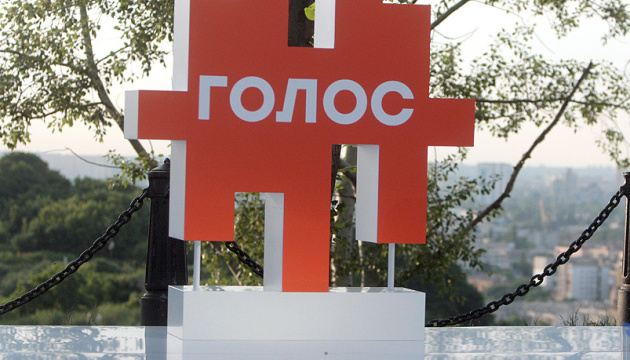 Holos party rules out cooperation with pro-Russian forces
The Holos (Voice) party excludes any cooperation with pro-Russian forces in Ukraine's parliament and will be in opposition to them, the head of the party, Yulia Klymenko, has told Ukrinform.
"We have a one hundred percent pro-Ukrainian position. We are not ready to consider any movements not in this direction. We are not ready to cooperate with them [pro-Russian parties]. We will be in categorical opposition to them," she said.
Klymenko said that the results obtained by the Opposition Platform – For Life party during the election show that the previous authorities and the previous parliament "did not actually give the results expected by people in 2014, and this rollback is the result of what happened over the past five years."
"This is the protest electorate that votes against the previous authorities. This is a logical and expected result because the government was unable to give the results of work that it had promised," she added.
Snap parliamentary elections were held in Ukraine on July 21. According to the National Exit Poll, five political parties win seats on the Verkhovna Rada, in particular Servant of the People (42.2%), Opposition Platform - For Life (11.4%), European Solidarity (8.8%), Batkivshchyna (7.4%) and Holos (6.5%).
op