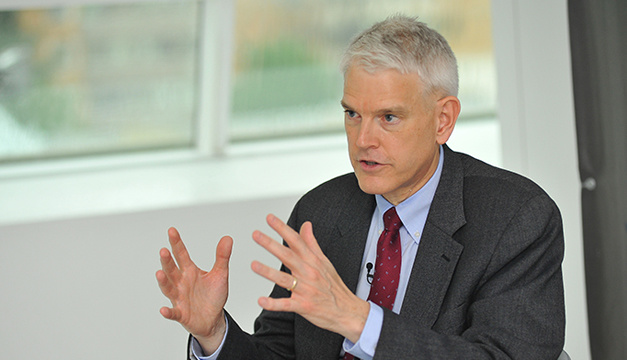 Pifer comments on Putin's intention to restore relations between Ukraine and Russia
It is difficult to restore Ukrainian-Russian relations when the Russian Federation occupies a part of the territory of Ukraine and uses military force against it, former U.S. ambassador to Ukraine Steven Pifer has stated.
"Putin says Russia will support "any political forces in Ukraine if they will move towards the restoration of full-fledged bilateral relations." Kind of difficult to restore full-fledged relations when Russia occupies part of Ukraine and uses military force against it," Pifer wrote on Twitter on July 18.
As Ukrinform reported, Russian President Vladimir Putin at a meeting with Viktor Medvedchuk on July 18 once again declared that peace in Donbas was possible only through direct negotiations between the Ukrainian authorities and ORDLO representatives.
ish