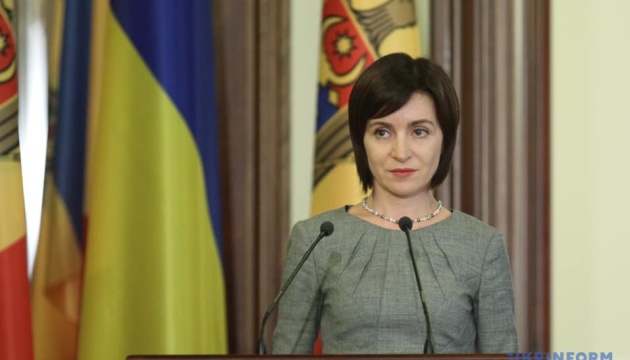 Moldova wants to put end to smuggling on Moldovan-Ukrainian border - Sandu
Moldova supports the establishment of joint, permanent and effective control at checkpoints on the Moldovan-Ukrainian border, Moldovan Prime Minister Maia Sandu has said.
She said this at a joint press conference with Ukrainian President Volodymyr Zelensky in Kyiv on Thursday, July 11, according to an Ukrinform correspondent.
"We [Moldova and Ukraine] will try to establish permanent and functional border control so as to put an end to cross-border crime and smuggling," Sandu said.
According to her, Moldova also hopes for an effective partnership with Ukraine on improving the environmental situation on the Dniester River.
Moldova and Ukraine previously agreed to put up joint control points on the Moldovan-Ukrainian border. Six joint checkpoints have been put up so far, including the largest Kuchurhan-Pervomaisc checkpoint on the central (Transdniestrian) section of the Moldovan-Ukrainian border.
Sandu was on an official visit to Ukraine on July 11.
op