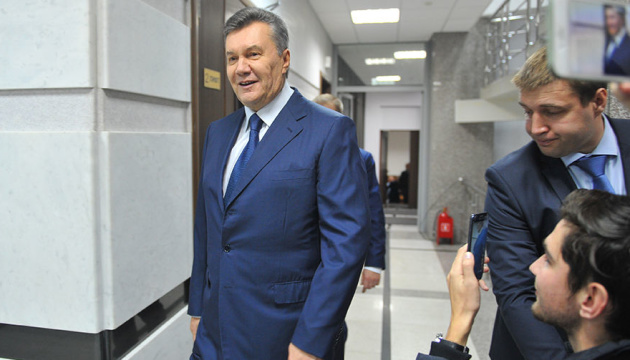 EU court lifts 2016-2018 sanctions against Yanukovych, his entourage
The General Court of the European Union has upheld an appeal filed by a group of Ukrainian citizens to annul restrictive actions taken against them and their funds between 2016 and 2018.
A respective judgment was published on the website of the Court of Justice of the European Union on Thursday, July 11, according to an Ukrinform correspondent.
The judgment concerns former Ukrainian President Viktor Yanukovych and one of his sons, Oleksandr Yanukovych, together with former Tax and Income Minister Oleksandr Klymenko, former Prime Minister Serhiy Arbuzov, former Prosecutor General Viktor Pshonka, his son, Artem Pshonka, and former Head of the Presidential Administration Andriy Kliuyev, who were included, for the first time in 2014, on the list of persons subject to the freezing of funds, on the ground that they were subject to criminal proceedings in Ukraine to investigate crimes in connection with the embezzlement of state funds and their illegal transfer outside Ukraine.
According to the ruling, the court annulled the Council of the European Union's acts extending the restrictive measures for the periods from March 6, 2016, to March 6, 2017, and from March 6, 2017, to March 6, 2018, with regard to Yanukovych and one of his sons, and from March 6, 2018, to March 6, 2019, with regard to the other Ukrainians concerned.
The reason for such a decision was the inability of the Ukrainian side to prove that the actions taken against the aforementioned persons were accompanied by guarantees of their right to effective judicial protection.
Ukrinform learned from diplomatic sources that the court judgment will in no way affect the course of investigations being carried out against these persons by law enforcement agencies of Ukraine. According to the sources, the judgment does not annul the existing restrictive measures against 12 former Ukrainian high-ranking officials and their entourage, which were prolonged in March 2019. These measures will remain in force.
op