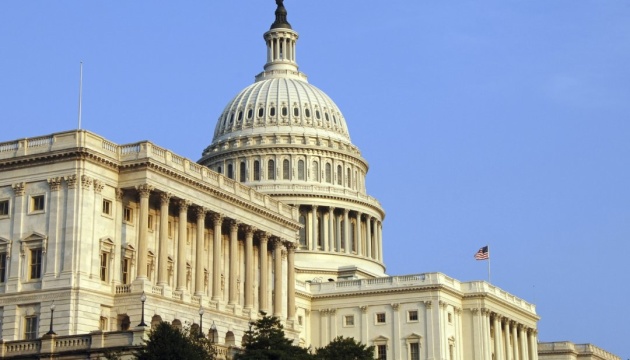 U.S. Congress wants to hear address by Zelensky
The co-chairs of the Congressional Ukrainian Caucus have addressed Speaker of the U.S. House of Representatives Nancy Pelosi with the initiative to invite Ukrainian President Volodymyr Zelensky to address a joint meeting of the U.S. Congress.
This is stated in an official letter of the legislators, which was made available to Ukrinform on July 10.
"As co-chairs of the bipartisan Congressional Ukrainian Caucus, we respectfully urge you to invite President of Ukraine, Volodymyr Zelensky, to address a joint meeting of Congress," the letter reads.
It recalls that Zelensky is to visit the United States at the invitation of the White House.
"We welcome this high-level engagement, and ask that Congress extend a hand of friendship to the newly election President with such an invitation," the document reads.
Members of the U.S. Congress stressed that Ukraine faces serious challenges ranging from combating Russian aggression, countering endemic corruption, and providing economic growth and prosperity to the Ukrainian people.
"Indeed, Russia is intent on escalating its aggression as evidenced by the illegal seizure of 24 Ukrainian soldiers and three naval vessels in the waters of the Kerch Strait. During this dangerous time for Ukraine and the world, Congress must strengthen our engagement to our close ally as it confronts these challenges as new leadership ascends," the letter reads.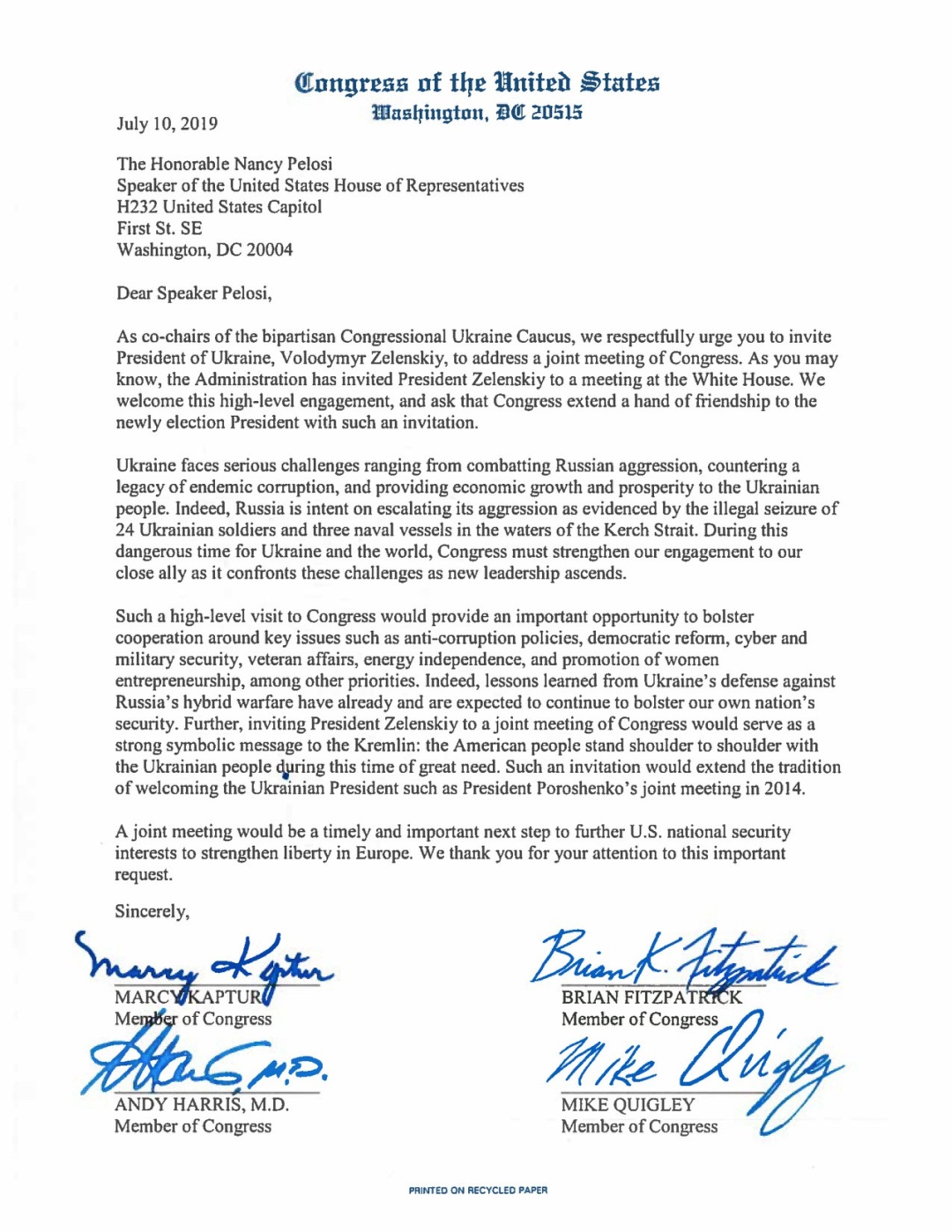 At the same time, it notes that such a high-level visit to Congress would provide an important opportunity to bolster cooperation around key issues such as anti-corruption policies, democratic reform, cyber and military security, veteran affairs, energy independence, and promotion of women entrepreneurship.
"Inviting President Zelensky to a joint meeting of Congress would serve as a strong symbolic message to the Kremlin: the American people stand shoulder to shoulder with the Ukrainian people," the U.S. legislators said.
The letter was signed by members of the U.S. Congress Marcy Kaptur, Brian Fitzpatrick, Andy Harris, and Mike Quigley.
op